The Gap - Red Cliffs Desert Reserve
Difficulty Level: Easy
Distance: 0.8 miles
TRAIL SUMMARY
The Gap is a quick and easy trail within the Red Cliffs Desert Reserve and Chuckwalla area.  Starting out of the Castle Rock subdivision, the trail offers amazing scenery as it leads to connect with the Paradise Rim trail.  The trail is 0.8 miles round trip with a sandy and rocky single dirt path.  It is often hiked to access the Paradise Rim loop.  The trailhead for Gecko is also found along the path about 0.1 miles from The Gap trailhead.  The hike is also dog friendly and a great place to walk a dog.  With full sun exposure, the trail is best hiked in the morning/evening and is a quick hike great for kids, walking dogs, and hikers of all skill levels.
TRAIL DETAILS
ROUND TRIP LENGTH
0.8 miles
PROPERTY MANAGEMENT
Red Cliffs Desert Reserve
DISTANCE FROM ST GEORGE
5.5 Miles (12 mins driving)
RESTROOM FACILITIES
No Restroom Available
DOGS ALLOWED
Yes, on 6 ft leash
BEST TIME OF THE YEAR TO HIKE
Spring, Fall, Winter
BEST TIME OF THE DAY TO HIKE
Morning, Evening
PERMIT INFORMATION
No Permit Required
WATER SOURCES AVAILABLE
No Water Sources Available
CAMP SITES
No Camping Available on Trail
TRAIL CONDITIONS
Dirt Single Track, Sandy, Rocky
SUN EXPOSURE
Full Sun Exposure
DIRECTIONS TO TRAILHEAD
Directions to The Gap Trailhead: Follow S 700 E to Bluff St.  Turn right onto Bluff St to head north towards Snow Canyon.  At Bluff St intersection, keep right on the Ivins exit and take the left exit to turn onto W Snow Canyon Pkwy at the light.  Continue west on W Snow Canyon Pkwy for 1.5 miles then turn right onto N Castle Rock Rd.  Then, continue straight to turn right onto N Cascade Canyon Dr, the last street in the neighborhood.  The Gap Trailhead is located about 350 feet on the left.  Entrance to Trailhead is well marked and easy to notice.
Streetside or curbside parking is the only parking available.
FLORA AND FAUNA
Plants: Typical plant life for Southern Utah lowland hiking.
Animals: Typical animal life for Southern Utah lowland hiking.
TRAIL REPORT
Located right outside St George, the trail is great for anyone looking for a short hike.  For one short portion of the trail, hikers will need to do a little rock scrambling (see the 8th picture above for reference), however, the trail is still great for all levels.  Bikers also enjoy the path, but the overall trail is not very busy.  Numerous wildlife and flowers along the scenic landscape are seen as well as a view of the Paradise Canyon Area.  There is little elevation and the trail is well marked.
ABOUT THE AUTHOR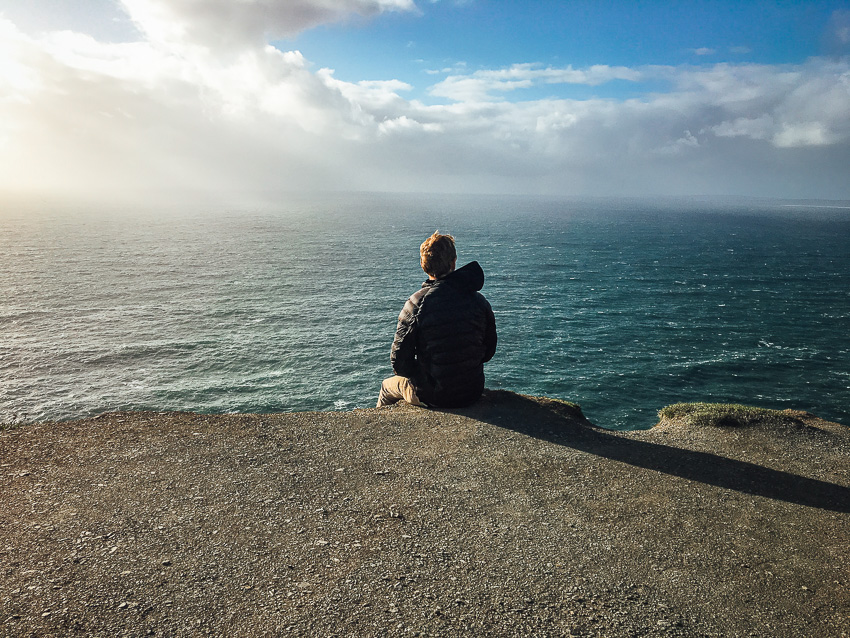 Spencer McMullin
Spencer McMullin is originally from Connecticut but has deep ties to the Southern Utah area.  His passion for adventure and photography has lead him to HikeStGeorge.