Paradise Rim - Red Cliffs Desert Reserve
Difficulty Level: Easy
Distance: 2.5 miles (from Halfway Wash Trail - 3.4 miles total) round trip
TRAIL SUMMARY
Almost all trails within the Paradise Canyon area lead to Paradise Rim.  The beginning of the trail is found about 0.5 miles into Halfway Wash and goes until connecting with Beck Hill and Gila Trail.  Due to a steady incline and a few rocky stretches, this is a moderate hike.  The trail mostly consists of a single dirt path and is well marked which makes it relatively easy to follow.  True to its name, the trail ascends along a rim and holds connections with Halfway Wash, The Gap, Gecko, Turtle Wall, and Beck Hill.  Because of these connections, Paradise Rim is often hiked as part of loop between other trails within the Chuckwalla area.  The hike enters a scenic landscape which climbs to offer an amazing view over Entrada and Ivins.  Bikers also enjoy the trail and often share the path.  Hikers of all levels can enjoy this trail.  However, because of a few rocky stretches, a lack of shade, and the additional access distance, the trail is not recommended as family friendly.  A more family friendly hike to see the famous view of Paradise Rim can be accessed through Turtle Wall.  The hike is dog friendly and hikers are advised to view connections to understand any additional distance.
TRAIL DETAILS
ROUND TRIP LENGTH
2.5 miles (from Halfway Wash Trail - 3.4 miles total) round trip
PROPERTY MANAGEMENT
Red Cliffs Desert Reserve
DISTANCE FROM ST GEORGE
5.2 Miles (10 mins driving - 10 mins walking)
RESTROOM FACILITIES
No Restroom Available
BEST TIME OF THE YEAR TO HIKE
Spring, Fall, Winter
BEST TIME OF THE DAY TO HIKE
Morning, Evening
PERMIT INFORMATION
No Permit Required
WATER SOURCES AVAILABLE
No Water Sources Available
CAMP SITES
No Camping Available on Trail
TRAIL CONDITIONS
Dirt Single Track, Slick Rock, Rocky
SUN EXPOSURE
Full Sun Exposure
TRAIL PHOTOS
LOCAL SERVICES
DIRECTIONS TO TRAILHEAD
These directions lead to the starting point found along the Halfway Wash trail.  The information provides directions to Halfway Wash's Trailhead, then includes information to the starting point for Paradise Rim.
IMPORTANT:  The Trailhead for Halfway Wash is located and can be legally accessed in the Paradise Canyon residential development.  Parking is not provided on these privately owned roads and on adjacent property.  These directions lead to the accessible Trailhead within the development but visitors are asked to respect private property rights.
Directions to Halfway Wash Trailhead:  From St George, follow 700 S to Bluff St.  Turn right onto Bluff St and head north towards Snow Canyon.  At Bluff St intersection, keep right on through the Ivins exit and take the left exit to turn onto W Snow Canyon Pkwy at the light.  Continue on Snow Canyon Pkwy for 0.5 miles then turn right onto N Great Basin Dr.  Follow N Great Basin Dr for 0.3 miles then turn left onto N Primrose Dr.  The Halfway Wash Trailhead is located 0.1 miles down N Primrose Dr on the right.  A small gazebo at trailhead is visible from road.
Walking Directions Via Halfway Wash:  Follow Halfway Wash for about 0.5 miles until reaching a small clearing for a Biking area.  The entrance for Paradise Rim is found to the left.  There is a marker that indicates the starting point for Paradise Rim.
FLORA AND FAUNA
Plants: Typical plant life for Southern Utah lowland hiking.
Animals: Typical animal life for Southern Utah lowland hiking.
TRAIL REPORT
Coming Soon.
ABOUT THE AUTHOR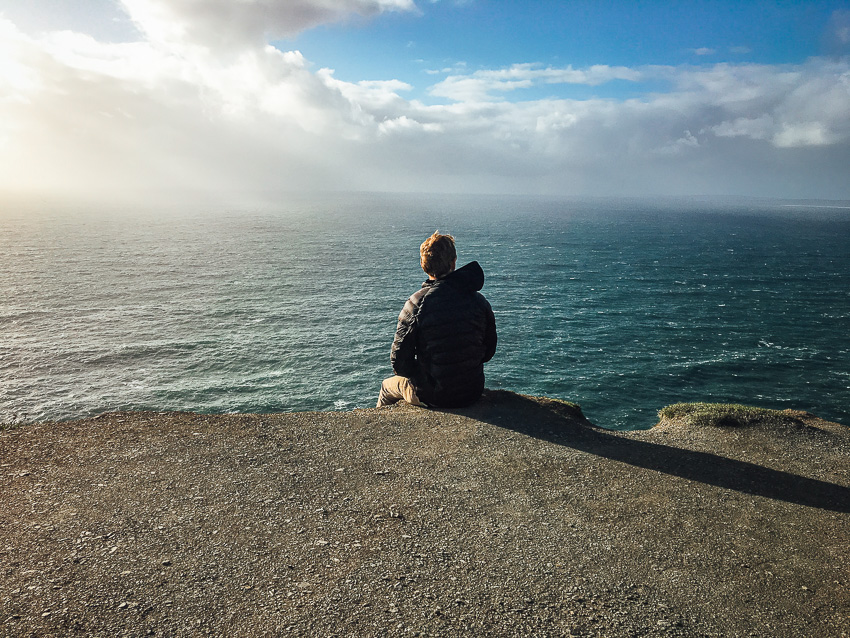 Spencer McMullin
Spencer McMullin is originally from Connecticut but has deep ties to the Southern Utah area.  His passion for adventure and photography has lead him to HikeStGeorge.