Gila Trail - Snow Canyon State Park
Difficulty Level: Strenuous
Distance: 15.8 miles round trip
TRAIL SUMMARY
Though Gila Trail is 15.8 miles round trip, it is well marked making it easy to follow.  The trail is usually accessed at the north end of Snow Canyon State Park from the parking lot located before the fee area and heads south to the Beck Hill/Paradise Rim trail junction.  From there, the path follows the rim of the plateau to the scenic overlook parking area.  This stretch offers an amazing view of the state park.  The path continues to follow the dirt road to Highway 18 and heads south along the highway until a sign indicates entering a dirt path.  Throughout the rest of the hike, the trail enters a series of different terrains as it climbs over rocks, treks through sand, and follows riverbeds.  There is a few stretches of rock scrambling where hikers must descend and climb.  These sections are not too difficult but hikers should still proceed with caution as there are drops.  Almost every hundred to few hundred feet there is a sign.  This helps as the path is not always clear.  A sign can almost always be seen so if confused, try to locate a marker in the distance.  The path even follows behind some residential houses.  Please stay on the trail.  Petroglyphs are found just off the trail about 5 miles.  There are signs that lead to this rock art but the petroglyphs are officially a part of the Snow Canyon Petroglyph Trail.  From here the trail winds into the Paradise Canyon area.  This part is difficult to follow as there is no clear path but ultimately the path follows a river, or riverbed, until reaching a gap between rocks.  There are signs directing the trail towards the Beck Hill/Paradise Rim junction.  The path gets sandy at this point but it is still clear as is merges with these trails.
Overall, Gila Trail features incredible views of Snow Canyon and the surrounding area.  Most hikers tend to just walk the stretch between the north parking lot and the Snow Canyon overlook.  Because of the numerous signs, the trail is easy to follow but there are strenuous parts.  Hikers enjoy unique rock formations, red rock scenery, and options for petroglyphs.  Gila monsters are known to be in this area so keep your eye out for this unique experience!
TRAIL DETAILS
DIFFICULTY LEVEL
Strenuous
ROUND TRIP LENGTH
15.8 miles round trip
PROPERTY MANAGEMENT
Red Cliffs Desert Reserve, Snow Canyon State Park
DISTANCE FROM ST GEORGE
11.2 miles (15 mins driving)
RESTROOM FACILITIES
No Restroom Available
HIKE TYPE
Out & Back, Shuttle
BEST TIME OF THE YEAR TO HIKE
Spring, Fall
BEST TIME OF THE DAY TO HIKE
Any Time
PERMIT INFORMATION
No Permit Required
WATER SOURCES AVAILABLE
No Water Sources Available
CAMP SITES
No Camping Available on Trail
TRAIL CONDITIONS
Dirt Single Track, Slick Rock, Sandy, Rocky
SUN EXPOSURE
Full Sun Exposure
DIRECTIONS TO TRAILHEAD
Directions to trailhead:  From St. George, turn right onto Bluff St towards Pine Valley.  Take a slight right to stay on Bluff St and continue on State Rd 18 N for about 7 miles.  North entrance to Snow Canyon State park will be on the left with a parking lot immediately after the turn.  The typical trailhead is accessed from that parking lot.  There is a sign and a small step over towards the park.
FLORA AND FAUNA
Plants: Typical plant life for Southern Utah lowland hiking.
Animals: Typical animal life for Southern Utah lowland hiking.
TRAIL REPORT
Coming Soon.
ABOUT THE AUTHOR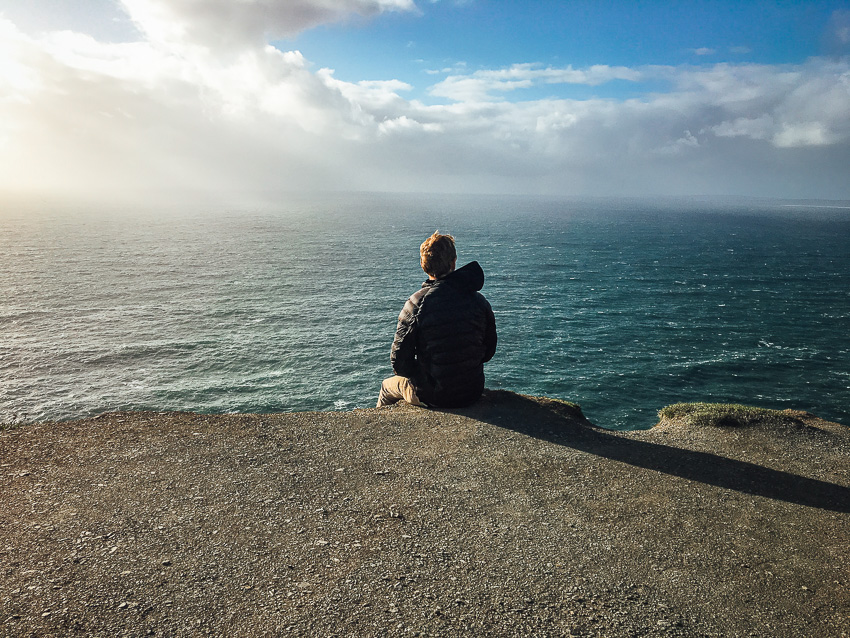 Spencer McMullin
Spencer McMullin is originally from Connecticut but has deep ties to the Southern Utah area.  His passion for adventure and photography has lead him to HikeStGeorge.