West Canyon Road - Snow Canyon State Park
Difficulty Level: Easy
Distance: 8 miles round trip
TRAIL SUMMARY
Though West Canyon Road is a simple path, the trail still offers a scenic hike.  The trailhead can be accessed from the parking for the Sand Dunes and runs for four miles until reaching a utility shed at the end of the road.  Other trails like Whiptail, Sand Dunes, Padre Canyon, and Lava Flow Overlook can be accessed along the trail.  There are signs throughout the path for these trails.  The path is nothing more than a double dirt road with gravel.  This makes it very easy to walk on and follow.  There is little elevation change and the path is almost a straight shot.  Bikers are often found along the trail so please be prepared to share the path which is easy since its a wide dirt road.  Separate equestrian trails are also found along the trail.  Please stay on the path as there are areas for vegetation growth.  Overall, West Canyon Road is an easy trail through a scenic canyon.
TRAIL DETAILS
ROUND TRIP LENGTH
8 miles round trip
PROPERTY MANAGEMENT
Snow Canyon State Park
DISTANCE FROM ST GEORGE
9.5 Miles (19 mins driving)
RESTROOM FACILITIES
Flushing Toilets at Trailhead
DOGS ALLOWED
Yes, on 6 ft leash
BEST TIME OF THE YEAR TO HIKE
Great Year Round
BEST TIME OF THE DAY TO HIKE
Any Time
PERMIT INFORMATION
No Permit Required
COST
Snow Canyon State Park Fee
WATER SOURCES AVAILABLE
Water Available at Trailhead, Water Available at Ranger Station/Lodge
CAMP SITES
Camping Available only in Designated Camping Area
TRAIL CONDITIONS
Dirt Double Track
SUN EXPOSURE
Full Sun Exposure
DIRECTIONS TO TRAILHEAD
Directions to Trailhead:  From St George, head north on Bluff Street and take exit to Red Hills Pkwy/Snow Canyon Pkwy. Turn left onto Snow Canyon Pkwy and travel 3.2 miles until you come to a traffic circle. Proceed through the circle and continue 0.7 miles. At the next traffic circle take the first exit onto Snow Canyon Dr. In 1.5 miles (after passing through the main gate) the trail head will be on your left.
FLORA AND FAUNA
Plants: Typical plant life for Southern Utah lowland hiking.
Animals: Typical animal life for Southern Utah lowland hiking.
TRAIL REPORT
Coming Soon.
ABOUT THE AUTHOR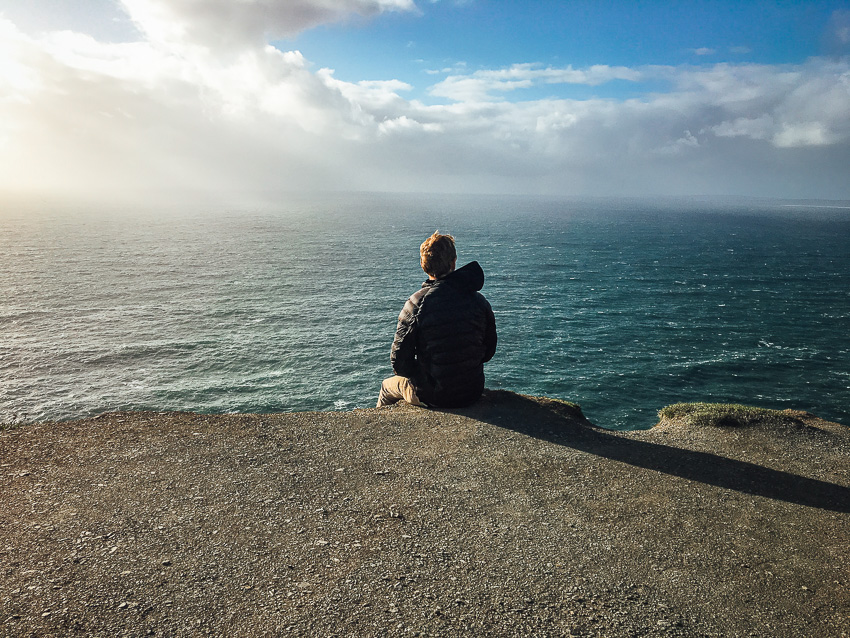 Spencer McMullin
Spencer McMullin is originally from Connecticut but has deep ties to the Southern Utah area.  His passion for adventure and photography has lead him to HikeStGeorge.