ENEPITSI (GHOST) TRAIL – SANTA CLARA RIVER RESERVE
Difficulty Level: Easy
Distance: 1.2 miles
TRAIL SUMMARY
The Enepitsi Trail in the Santa Clara River Reserve is a nice, family friendly stroll that takes you right down into the Santa Clara River bottoms. You will start at the Tukupetsi trail head, which is a dirt single track, and then you will fork to the left and follow an old dirt road down into the river bottoms. Because of the proximity to water, the plants are all big and lush, and is a beautiful walk! As you walk along and admire the foliage, don't forget to keep your eyes open for the petroglyphs that spot the sides of the cliff face. They are everywhere along the trail, but are easy to miss if you don't climb up next to the rocks. You will also see some up high along the top of the cliff if you keep your eyes peeled. Go enjoy some of Southern Utah's natural history, and always remember to treat them with respect so future visitors will have the same opportunity to enjoy them!
TRAIL DETAILS
ROUND TRIP LENGTH
1.2 miles
DISTANCE FROM ST GEORGE
8 Miles (18 minutes driving)
RESTROOM FACILITIES
No Restroom Available
DOGS ALLOWED
Yes, on 6 ft leash
BEST TIME OF THE YEAR TO HIKE
Spring, Fall, Winter
BEST TIME OF THE DAY TO HIKE
Morning, Afternoon
PERMIT INFORMATION
No Permit Required
WATER SOURCES AVAILABLE
No Water Sources Available, Stream/River Along Trail (Purify & Filter Before Drinking)
CAMP SITES
No Camping Available on Trail
TRAIL CONDITIONS
Dirt Single Track, Dirt Double Track
SUN EXPOSURE
Partial Sun Exposure
DIRECTIONS TO TRAILHEAD
Directions to Trailhead. From St George, head north on Bluff Street for 2.1 miles and turn left onto Sunset Blvd. Continue 4.5 miles through Santa Clara, and as you head up the hill toward Ivins, take the first left. This road will quickly turn to dirt and should lead you down, across a wash and to a large parking area for the trail head. Tukupetsi Trail head is across the street from the parking area. Get on the trail and go left for a few hundred feet until you see the trail marker for Enepitsi. Have a great time!
FLORA AND FAUNA
Plants: Typical plant life for Southern Utah lowland hiking.
Animals: Typical animal life for Southern Utah lowland hiking.
TRAIL REPORT
Coming Soon!
ABOUT THE AUTHOR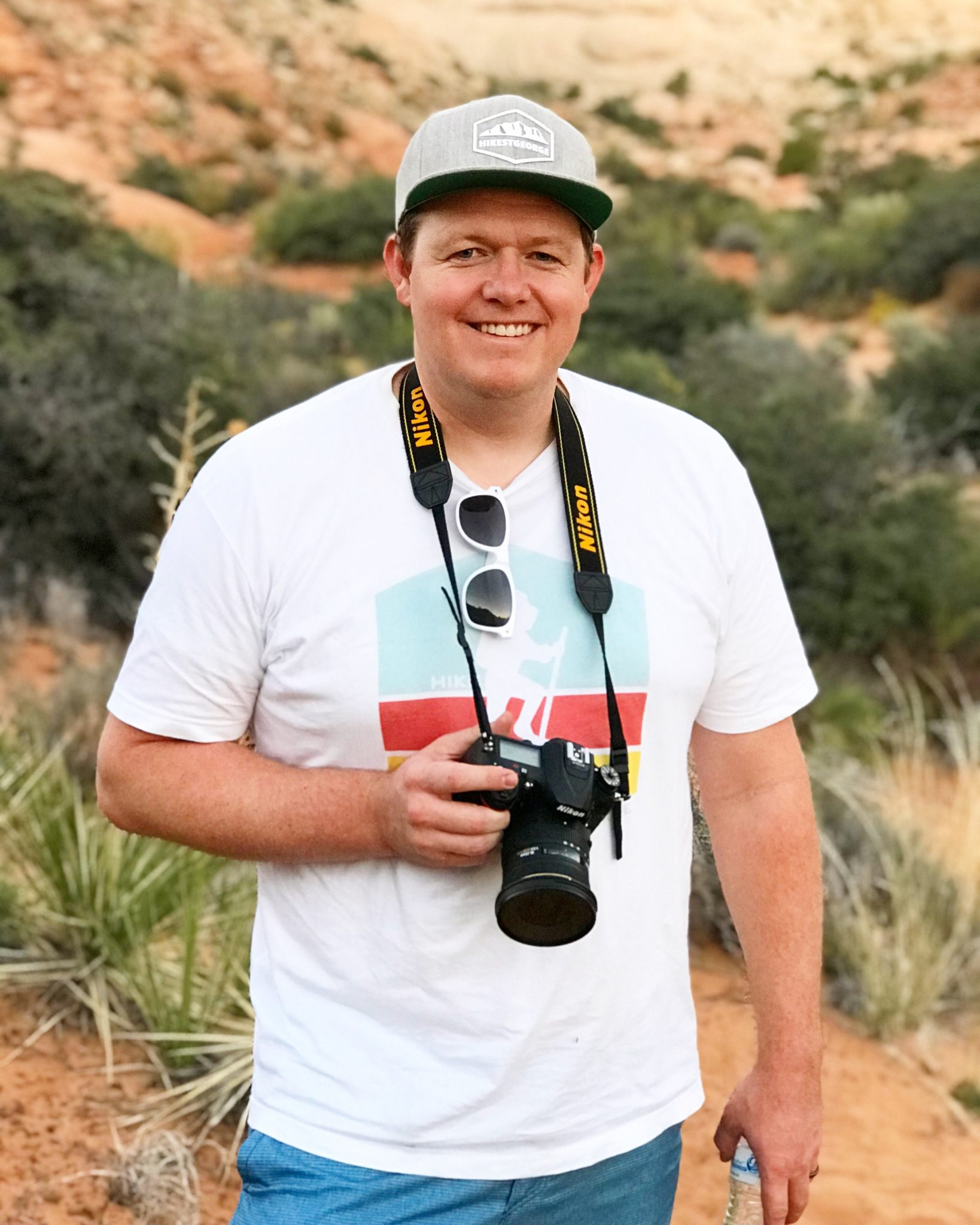 Tim LeBaron
HikeStGeorge is a project that began as a seedling for Tim LeBaron in the early part of 2008, but really didn't begin to blossom until the latter part of 2011. The original idea behind the site was to bring to light all of the harder to find, or "less known" hidden gems of the area. It was more of a pet project than anything. As excitement about the site began to spread, there was more of a push to develop information about all hikes in the Southern Utah Region.