Zen Trail - St. George
Difficulty Level: Moderate
Distance: 5.8 miles round trip
TRAIL SUMMARY
Known for mountain biking, Zen Trail offers a scenic path.  The trail is a loop around the ridge and contains many unique rock formations.  Among these rock formations are the Hippopotamus Caves.  Here a series of rocks form caves in many different shapes.  The overall path is clear and somewhat easy to follow.  There are almost no signs but a used track can almost always be seen.  The map and pictures below follow the course that follows up to the right.  It is a pretty steady incline and can get rocky which is why this hike is moderate to strenuous.  A unique view of St. George and the surrounding area is seen from throughout the hike.  Bikers are usually found along the trail and hikers are asked to be ready to share the road.
TRAIL DETAILS
DIFFICULTY LEVEL
Moderate
ROUND TRIP LENGTH
5.8 miles round trip
PROPERTY MANAGEMENT
St George City
DISTANCE FROM ST GEORGE
5.7 miles (14 mins driving)
RESTROOM FACILITIES
No Restroom Available
DOGS ALLOWED
Yes, on 6 ft leash
BEST TIME OF THE YEAR TO HIKE
Great Year Round
BEST TIME OF THE DAY TO HIKE
Morning, Afternoon
PERMIT INFORMATION
No Permit Required
WATER SOURCES AVAILABLE
No Water Sources Available
CAMP SITES
Dispersed Camping Available
TRAIL CONDITIONS
Dirt Single Track, Dirt Double Track, Slick Rock, Sandy, Rocky
SUN EXPOSURE
Full Sun Exposure
TRAIL PHOTOS
LOCAL SERVICES
DIRECTIONS TO TRAILHEAD
Directions to Trailhead:  Follow S 700 E and S Main St to Bluff St.  Turn left onto S Main St.  Take Dixie Dr to W Canyon View Dr.  Drive to W Canyon View Dr.  Turn left onto W Canyon View Dr.
FLORA AND FAUNA
Plants: Typical plant life for Southern Utah lowland hiking.
Animals: Typical animal life for Southern Utah lowland hiking.
TRAIL REPORT
ABOUT THE AUTHOR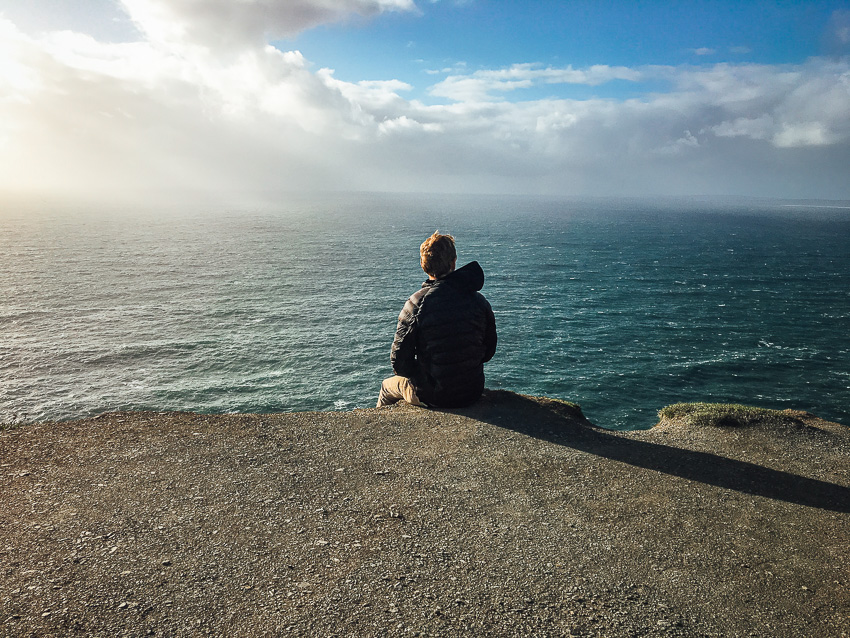 Spencer McMullin
Spencer McMullin is originally from Connecticut but has deep ties to the Southern Utah area.  His passion for adventure and photography has lead him to HikeStGeorge.