T-Bone - Red Cliffs Desert Reserve
Difficulty Level: Moderate
Distance: 3.8 miles
TRAIL SUMMARY
Since hikers can access both ends of the T-bone trail, there are 2 starting points.  The official Trailhead starts from Old Dump Rd and heads to the Pioneer Park area where there is another point of access.  Overall, the trail is 3.8 miles round trip and is decently marked.  From the Trailhead, the path descends about 90 feet then banks left.  It then turns right and becomes a straight shot all the way to the Pioneer Park area.  The dirt path is sandy and is full of small hills with no shade.  Because hikers are constantly walking up and down, T-Bone is rated as a moderate hike.  Towards the Pioneer Park area, the trail has a connection point with the Pioneer Hills trail.  Numerous flowers and wildlife, especially desert tortoises, are found along the trial.  T-Bone is a great trail for walking dogs or for a quick walk.
TRAIL DETAILS
DIFFICULTY LEVEL
Moderate
ROUND TRIP LENGTH
3.8 miles
PROPERTY MANAGEMENT
Red Cliffs Desert Reserve
DISTANCE FROM ST GEORGE
3.9 Miles (7 mins driving)
RESTROOM FACILITIES
No Restroom Available
DOGS ALLOWED
Yes, on 6 ft leash
HIKE TYPE
Out & Back, Shuttle
BEST TIME OF THE YEAR TO HIKE
Spring, Fall, Winter
BEST TIME OF THE DAY TO HIKE
Morning, Evening
PERMIT INFORMATION
No Permit Required
WATER SOURCES AVAILABLE
No Water Sources Available
CAMP SITES
No Camping Available on Trail
TRAIL CONDITIONS
Dirt Single Track, Dirt Double Track, Sandy, Rocky
SUN EXPOSURE
Full Sun Exposure
TRAIL PHOTOS
LOCAL SERVICES
DIRECTIONS TO TRAILHEAD
Directions to Trailhead:  From St George, head north on S 700 E toward E 600 S.  Turn right onto St George Blvd.  At the intersection, turn left onto N 1000 E then turn right onto E Red Hills Pkwy at the light.  After 0.9 miles, turn left onto Cottonwood Springs Rd.  Continue straight for as road turns into Old Dump Rd and the Trailhead with parking will be on the left after 1 mile.
FLORA AND FAUNA
Plants: Typical plant life for Southern Utah lowland hiking.
Animals: Typical animal life for Southern Utah lowland hiking.
TRAIL REPORT
Because there is no shade, T-Bone is a hike for the morning/evening.  For a stretch after the initial descent, the trail is poorly marked.  The path is noticeable but be sure to turn left then right.  The sand can make going over the hills difficult but there is a small view of the the Dixie D and St George.  Be sure to bring plenty of water.  Keep an eye out for ravines, lizards and tortoises.  Overall, T-Bone is a great trail for walking dogs and enjoying nature right outside St George.
ABOUT THE AUTHOR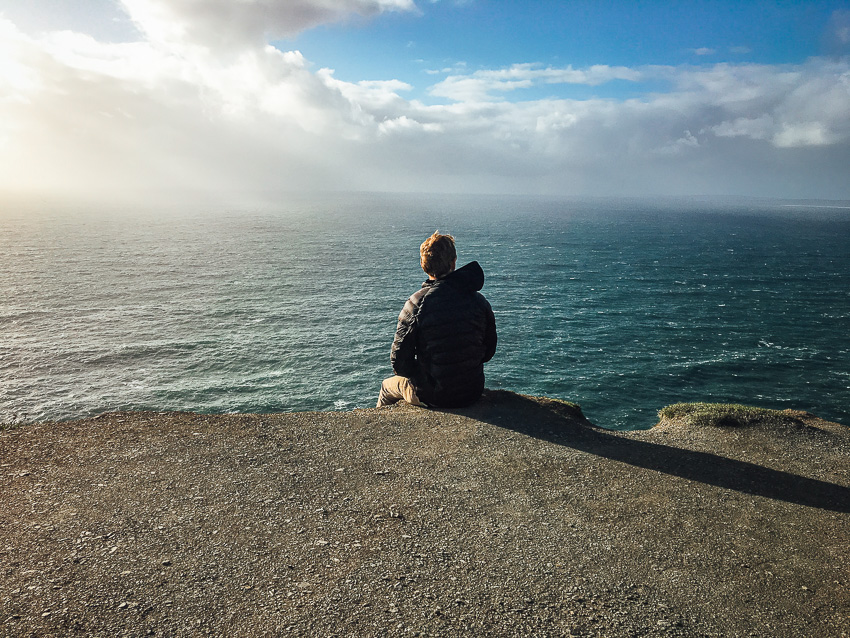 Spencer McMullin
Spencer McMullin is originally from Connecticut but has deep ties to the Southern Utah area.  His passion for adventure and photography has lead him to HikeStGeorge.