Pioneer Hills - Red Cliffs Desert Reserve
Difficulty Level: Easy
Distance: 1.4 miles
TRAIL SUMMARY
Located within the City Creek area of the Red Cliffs Desert Reserve, Pioneer Hills is a 1.4 mile trail that is great for kids, walking dogs, and for hikers of all skill level.  The path leads to connect with the T-Bone trail which drops to the Pioneer Park area.  A lot of the trail is red sand with some rocky stretches.  The path is poorly marked which sometimes makes it difficult to accurately follow, especially at night.  Pioneer Hills features numerous flowers and wildlife, especially desert tortoises, along the trial.
TRAIL DETAILS
ROUND TRIP LENGTH
1.4 miles
PROPERTY MANAGEMENT
Red Cliffs Desert Reserve
DISTANCE FROM ST GEORGE
2.8 Miles (7 mins driving)
RESTROOM FACILITIES
No Restroom Available
DOGS ALLOWED
Yes, on 6 ft leash
BEST TIME OF THE YEAR TO HIKE
Spring, Fall, Winter
BEST TIME OF THE DAY TO HIKE
Morning, Evening
PERMIT INFORMATION
No Permit Required
WATER SOURCES AVAILABLE
No Water Sources Available
CAMP SITES
No Camping Available on Trail
TRAIL CONDITIONS
Dirt Single Track, Sandy, Rocky
SUN EXPOSURE
Full Sun Exposure
DIRECTIONS TO TRAILHEAD
Directions to the Pioneer Hills Trailhead:  From St George, head north on S 700 E towards E 600 S, then turn left onto St George Blvd/E 100 N.  In 0.2 miles, turn right onto N 200 E and continue on Skyline Dr, past McMullin Injury Law, and up the mountain.  At the light, turn left onto Red Hills Pkwy and the destination will be on the right after 0.6 miles. 
The parking lot entrance at Pioneer Hills Trailhead comes up quick but is big and still noticeable.  Trail begins at the top right corner of the parking lot.  See the pictures above for reference.
10 N. 100 E., St. George, UT 84770
FLORA AND FAUNA
Plants: Typical plant life for Southern Utah lowland hiking.
Animals: Typical animal life for Southern Utah lowland hiking.
TRAIL REPORT
Pioneer Hills is a short trail right in St George's backyard.  It might not be the most scenic trail but it still features a beautiful landscape.  The path is surrounded by many different flowers.  Multiple desert tortoises along with other wildlife are often spotted.  Because the trail is so close to civilization, noise from cars, sirens, and other activities can be heard.  Watch for markers as the trail connects with T-Bone.  The trail is also open to bikers but is usually not very busy.  Overall, the hike is quick to access and not too long which makes it a great place to walk dogs, to go for a run, and for a morning/evening walk.
ABOUT THE AUTHOR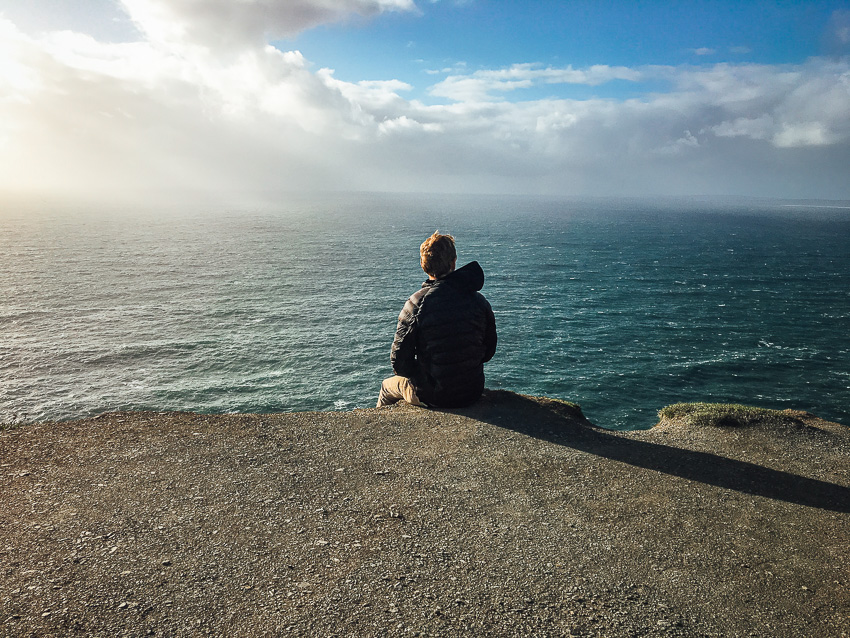 Spencer McMullin
Spencer McMullin is originally from Connecticut but has deep ties to the Southern Utah area.  His passion for adventure and photography has lead him to HikeStGeorge.