SECRET PETROGLYPHS CANYON TRAIL – Zion National Park
Difficulty Level: Easy
Distance: .6 miles
TRAIL SUMMARY
There are multiple petroglyph sites in Zion National Park, and these ones just happen to be within a few steps from the road! The beginning of the trail has a couple of different possible routes to follow, so take the one that suits your skill level. Your goal should be to head down to the sandy wash at the bottom of the hill. From there you will head up the wash, under the culvert under the road and into the canyon ahead. After walking in the wash for a few minutes, follow the trail to the left and check out the petroglyph sites (wooden fences sit in front of the sites to protect them). Please be respectful of these sites and help make them available for future generations! Remember that touching the rocks causes accelerated deterioration, so please do not touch. Enjoy the cool weather in the canyon and then head back to your vehicle!
TRAIL DETAILS
ROUND TRIP LENGTH
.6 miles
AVERAGE HIKE TIME
15-30 mins
PROPERTY MANAGEMENT
Zion National Park
DISTANCE FROM ST GEORGE
55 Miles (1 hour 15 minutes driving)
RESTROOM FACILITIES
No Restroom Available
BEST TIME OF THE YEAR TO HIKE
Great Year Round
BEST TIME OF THE DAY TO HIKE
Morning, Afternoon
PERMIT INFORMATION
No Permit Required
WATER SOURCES AVAILABLE
No Water Sources Available, Water Available at Ranger Station/Lodge
CAMP SITES
No Camping Available on Trail, Camping Available only in Designated Camping Area
TRAIL CONDITIONS
Dirt Single Track, Sandy
SUN EXPOSURE
Partial Sun Exposure
DIRECTIONS TO TRAILHEAD
Directions to Trailhead. From St George, head north on I-15 for about 18 miles and take exit 27 to Toquerville. Turn right on UT-17 and follow it for 6 miles. Turn left onto UT-9 and follow it for approximately 20 miles until you come to the park entrance. This hike is not accessible by shuttle, so do not attempt to park in shuttle parking lot. Continue driving up Hwy 9 for another 8.6 miles. You will pass through the long tunnel, and then through the shorter tunnel on the east side of Zion Wilderness. 1.3 miles outside the second tunnel you will see parking on the right next to a wooden fence (the only wooden fence on the east side). This is the trailhead. Park and begin your adventure! (Note: there is room for about 5-6 cars to park, so please be courteous when parking as to allow others to park as well.)
FLORA AND FAUNA
Plants: Typical plant life for Southern Utah lowland hiking.
Animals: Typical animal life for Southern Utah lowland hiking.
TRAIL REPORT
Information Coming
ABOUT THE AUTHOR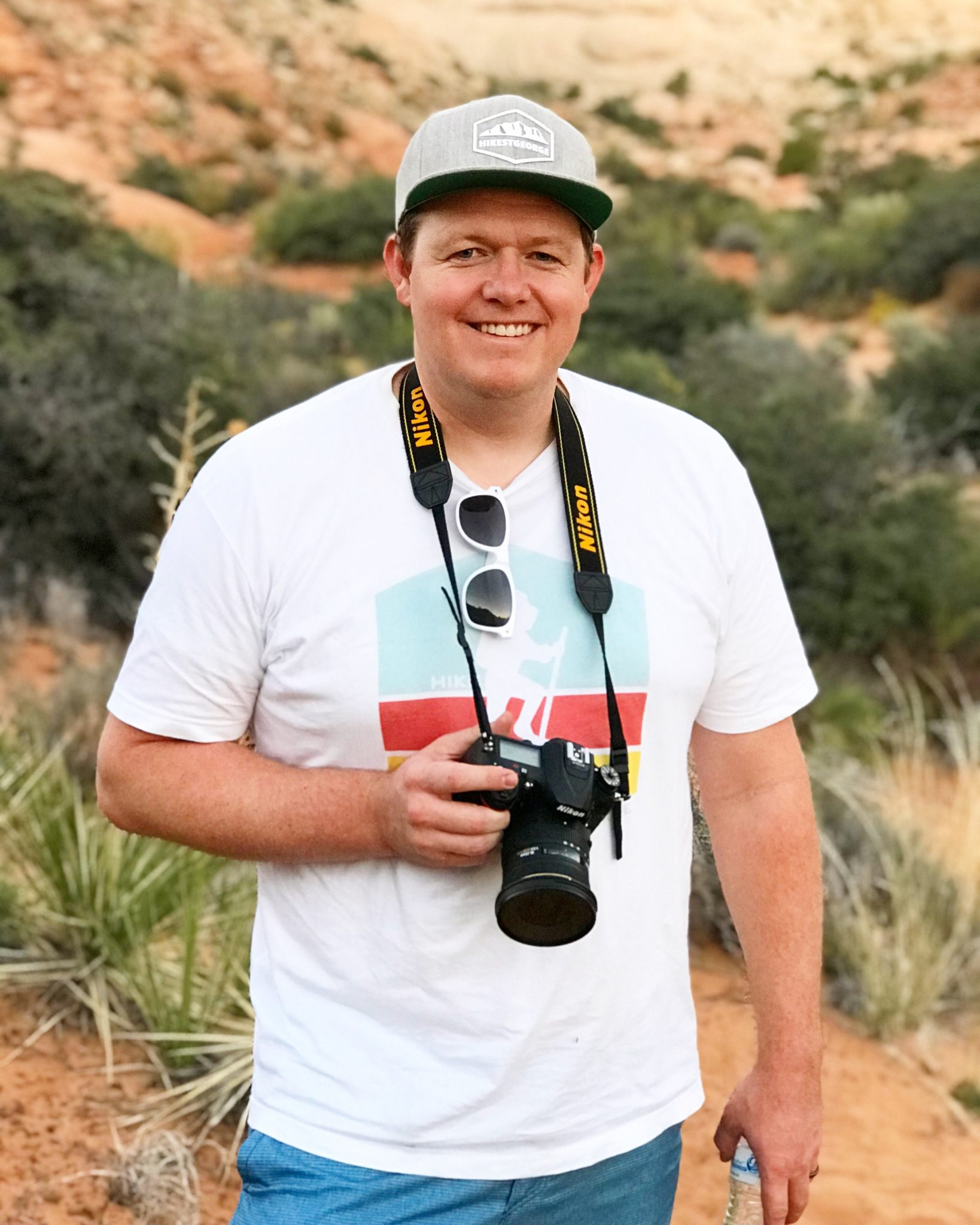 Tim LeBaron
HikeStGeorge is a project that began as a seedling for Tim LeBaron in the early part of 2008, but really didn't begin to blossom until the latter part of 2011. The original idea behind the site was to bring to light all of the harder to find, or "less known" hidden gems of the area. It was more of a pet project than anything. As excitement about the site began to spread, there was more of a push to develop information about all hikes in the Southern Utah Region.