DINO CLIFFS DINOSAUR TRACKS, WASHINGTON, UT
Difficulty Level: Easy
Distance: .5 miles
TRAIL SUMMARY
This is a great, short hiking trail for families of all ages! The first part of the trail is a little bit sandy, but doesn't last too long. It changes to a solid trail that leads right down to the dinosaur tracks. As you bottom out on the trail you will see a slate rock surface in part of the stream bed to the left of the trail. In the hardened sedimentary rock you can find 17 well preserved dino tracks presumed to be from  Grallator, Kayentapus, and Eubrontes dinosaurs, which paleontologists suggest were bipedal, meat-eating theropods during the Jurassic Period. Access to the trail head is over a dirt road that is passable by most vehicles.
TRAIL DETAILS
ROUND TRIP LENGTH
.5 miles
AVERAGE HIKE TIME
15-35 mins
PROPERTY MANAGEMENT
Red Cliffs Desert Reserve
DISTANCE FROM ST GEORGE
6 miles (15 mins)
RESTROOM FACILITIES
No Restroom Available
DOGS ALLOWED
Yes, on 6 ft leash
BEST TIME OF THE YEAR TO HIKE
Spring, Fall, Winter
BEST TIME OF THE DAY TO HIKE
Morning, Afternoon, Evening
PERMIT INFORMATION
No Permit Required
WATER SOURCES AVAILABLE
No Water Sources Available
CAMP SITES
No Camping Available on Trail
TRAIL CONDITIONS
Dirt Single Track, Sandy
SUN EXPOSURE
Full Sun Exposure
DIRECTIONS TO TRAILHEAD
Directions to Trailhead. From St George, head north on I-15 for approximately 2 miles and take exit 10 to Washington City. Turn left onto Green Springs Drive and take an immediate right onto Buena Vista Boulevard and continue for about 1.2 miles. Turn left onto Main Street and follow for .5 miles. Turn right at the "Y" in the road and follow it for approximately .25 miles. Turn left at the "Y" and head up the hill toward the water tank. Continue past the water tank until you see the trailhead for Dino Cliffs Trail on the right. Park on the left and get on the trail!
FLORA AND FAUNA
Plants: Typical plant life for Southern Utah lowland hiking.
Animals: Typical animal life for Southern Utah lowland hiking.
TRAIL REPORT
Why hike this trail?
Awesome payoff at the end
Short, family friendly
Highlights
Great views of amazing red cliffs and Pine Valley Mountain
17 well preserved dinosaur tracks
ABOUT THE AUTHOR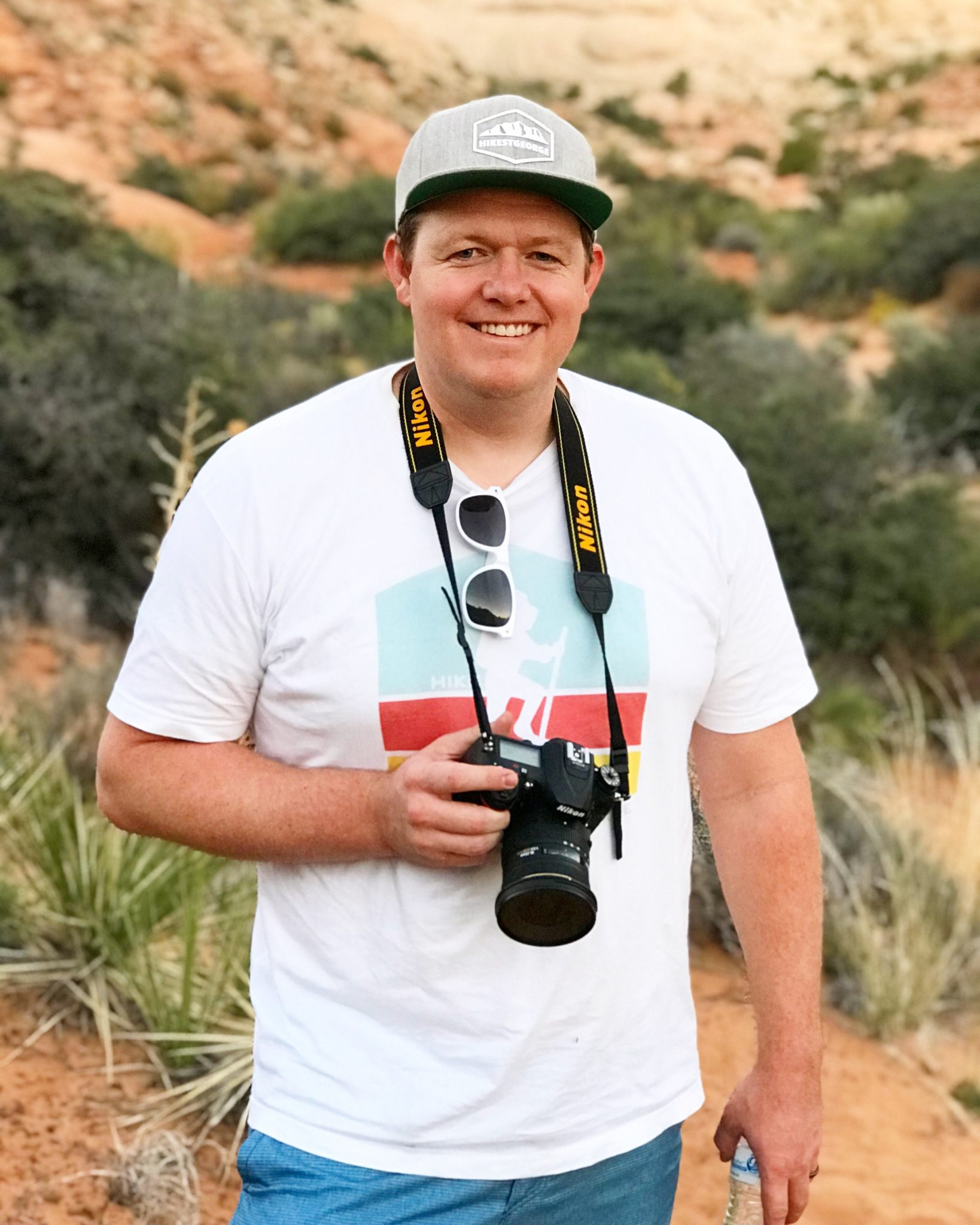 Tim LeBaron
HikeStGeorge is a project that began as a seedling for Tim LeBaron in the early part of 2008, but really didn't begin to blossom until the latter part of 2011. The original idea behind the site was to bring to light all of the harder to find, or "less known" hidden gems of the area. It was more of a pet project than anything. As excitement about the site began to spread, there was more of a push to develop information about all hikes in the Southern Utah Region.