WARNER VALLEY DINOSAUR TRACKS – Hurricane, UT
Difficulty Level: Easy
Distance: .4 miles
TRAIL SUMMARY
The Warner Valley Dinosaur Tracks are some of the most impressive in the area! There are at least three different types of dinosaur tracks evident in the rock strata. According to the archeologists who have studied the area, there are over 400 fossilized tracks! Not only is this a fun and easy hike with great historical value, but the area is shockingly beautiful! On your drive you will pass flaming red mountains and colorful clay filled rolling hills. The tracks are just a short walk from the parking lot! The trail heads up a small rise and then drops into a dry wash. The dry wash leads down to the dino tracks!
TRAIL DETAILS
ROUND TRIP LENGTH
.4 miles
AVERAGE HIKE TIME
Hike time: .5 hour, Exploration time: .5-1 hour
DISTANCE FROM ST GEORGE
25 Miles (35 minutes driving)
RESTROOM FACILITIES
No Restroom Available
BEST TIME OF THE YEAR TO HIKE
Spring, Fall, Winter
BEST TIME OF THE DAY TO HIKE
Morning, Afternoon, Evening
PERMIT INFORMATION
No Permit Required
WATER SOURCES AVAILABLE
No Water Sources Available
CAMP SITES
Dispersed Camping Available
TRAIL CONDITIONS
Dirt Single Track, Sandy, Dry Wash
SUN EXPOSURE
Full Sun Exposure
DIRECTIONS TO TRAILHEAD
Directions to Trailhead. From St George, head south on I-15 for about 4 miles and take the Southern Parkway (exit 2). Turn left and head east on on the Southern Parkway and follow it for about 10 miles. Take the Warner Valley Rd exit 7. Follow Warner Valley Rd for about 8 miles (dirt road is bumpy in areas, passable by car, but not recommended in wet conditions). You'll see a sign that points forward to the Dinosaur Tracks. Continue for about .5 mile and you will cross over a cattle guard. Make an immediate left up the road that follows the fence line. A couple hundred yards up the road is the parking lot and trailhead.
FLORA AND FAUNA
Plants: Typical plant life for Southern Utah lowland hiking.
Animals: Typical animal life for Southern Utah lowland hiking.
TRAIL REPORT
Information Coming
ABOUT THE AUTHOR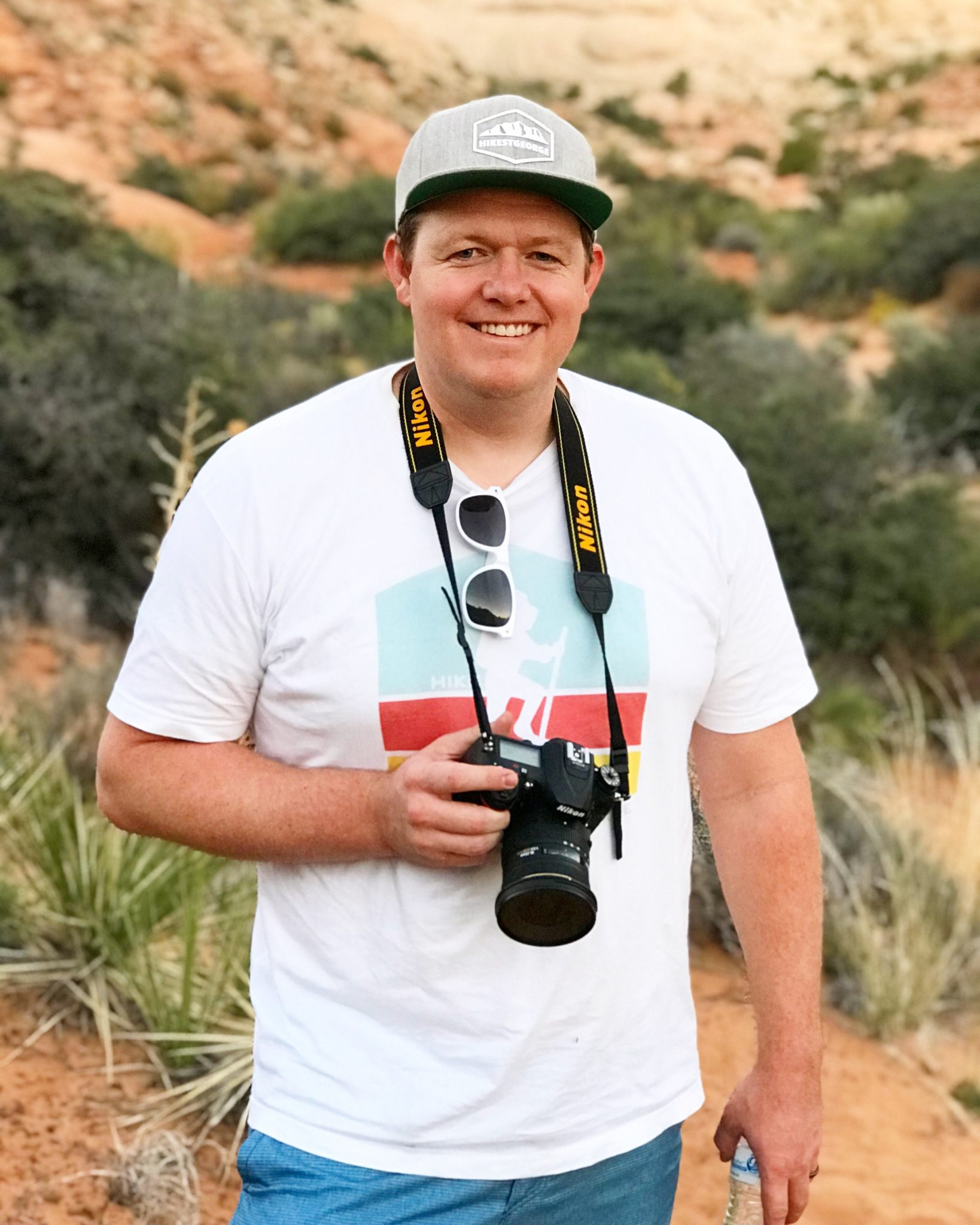 Tim LeBaron
HikeStGeorge is a project that began as a seedling for Tim LeBaron in the early part of 2008, but really didn't begin to blossom until the latter part of 2011. The original idea behind the site was to bring to light all of the harder to find, or "less known" hidden gems of the area. It was more of a pet project than anything. As excitement about the site began to spread, there was more of a push to develop information about all hikes in the Southern Utah Region.