CHILDREN'S FOREST AT THE KILN
Difficulty Level: Easy
Distance: .6 miles
TRAIL SUMMARY
The Children's Forest at the Kiln trail is a well groomed single track trail that is wide enough for a single stroller. It is a great trail to take kids on. This trail is in Dixie National Forest, and the Forest Service has placed plaques along the way, next to the native plants, to describe what each one is. The drawings and descriptions are all done by children and it is actually very cool, and very educational! This forest is described as a "pigmy forest" because the trees and shrubs found there are short, rather than tall and reaching. If you're looking for a great walk with the kids, this is it! Unless you have a pretty good jogging stroller, I would recommend carrying kids or letting them walk. The trail ends at a very large kiln that was used in the 1800's to produce charcoal used in the separation process for the Silver Reef mines. This is a great one! Check it out!
TRAIL DETAILS
ROUND TRIP LENGTH
.6 miles
AVERAGE HIKE TIME
.5-1 hour
PROPERTY MANAGEMENT
Forest Service, Dixie National Forest
DISTANCE FROM ST GEORGE
21 Miles (32 minutes driving)
RESTROOM FACILITIES
No Restroom Available
DOGS ALLOWED
Yes, on 6 ft leash
BEST TIME OF THE YEAR TO HIKE
Great Year Round
BEST TIME OF THE DAY TO HIKE
Morning, Afternoon
PERMIT INFORMATION
No Permit Required
WATER SOURCES AVAILABLE
No Water Sources Available, Stream/River Along Trail (Purify & Filter Before Drinking)
CAMP SITES
No Camping Available on Trail
TRAIL CONDITIONS
Dirt Single Track, Rocky
SUN EXPOSURE
Partial Sun Exposure
DIRECTIONS TO TRAILHEAD
Get Directions to Trailhead. From St George, head north on I-15 for about 13 miles and take exit 22 toward Leeds/Silver Reef. Head north on Main Street for about 1.5 miles and turn left on Silver Reef Road. Continue for about 1.2 miles and the road turns into Oak Grove Road. Keep heading toward the hills and you will cross the bridge into Dixie National Forest. Turn right on FR 032 (dirt road) and continue for about 1.5 miles. Turn right at the fork in the road toward Oak Grove. Follow for 1.1 miles and park in the parking lot on the right.
FLORA AND FAUNA
Plants: Typical plant life for Southern Utah lowland hiking.
Animals: Typical animal life for Southern Utah lowland hiking.
TRAIL REPORT
ABOUT THE AUTHOR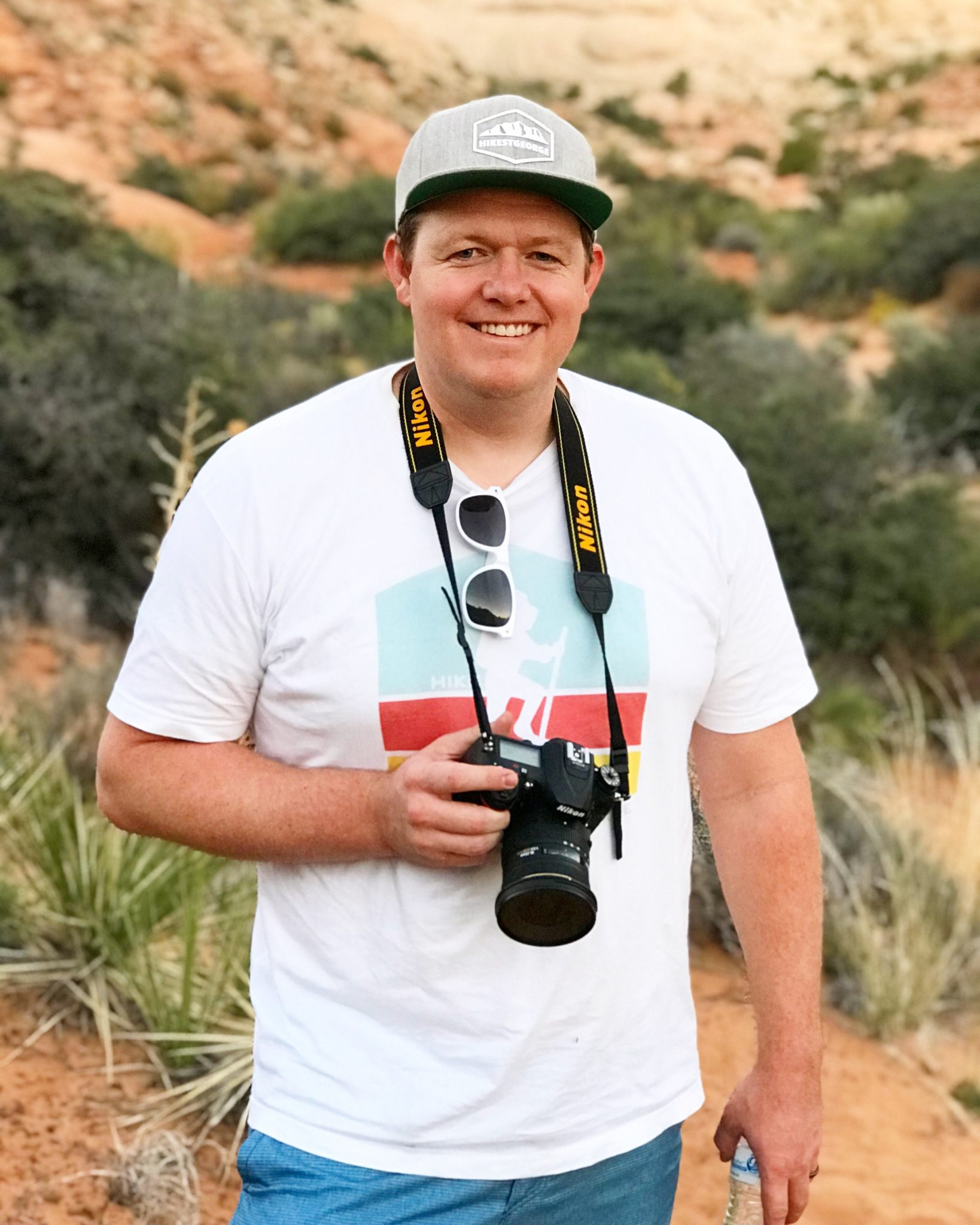 Tim LeBaron
HikeStGeorge is a project that began as a seedling for Tim LeBaron in the early part of 2008, but really didn't begin to blossom until the latter part of 2011. The original idea behind the site was to bring to light all of the harder to find, or "less known" hidden gems of the area. It was more of a pet project than anything. As excitement about the site began to spread, there was more of a push to develop information about all hikes in the Southern Utah Region.