Suicidal Tendencies - Santa Clara River Reserve
Difficulty Level: Strenuous
Distance: 5.5 miles round trip (Overall about 10 miles from Cove Wash Trailhead)
TRAIL SUMMARY
Suicidal Tendencies is an intense hike with rewarding views.  The trail is named by bikers mainly because of sharp switchbacks along the rim as it drops and ascends up the mesa.  At the peak of the hike, Snow Canyon, Santa Clara/Ivins, and out to Gunlock can be seen.
TRAIL DETAILS
DIFFICULTY LEVEL
Strenuous
ROUND TRIP LENGTH
5.5 miles round trip (Overall about 10 miles from Cove Wash Trailhead)
PROPERTY MANAGEMENT
BLM, Santa Clara River Reserve
DISTANCE FROM ST GEORGE
7.5 miles (20 mins driving)
RESTROOM FACILITIES
No Restroom Available
BEST TIME OF THE YEAR TO HIKE
Great Year Round
BEST TIME OF THE DAY TO HIKE
Morning
PERMIT INFORMATION
No Permit Required
WATER SOURCES AVAILABLE
No Water Sources Available
CAMP SITES
No Camping Available on Trail
TRAIL CONDITIONS
Dirt Single Track, Slick Rock, Rocky
SUN EXPOSURE
Full Sun Exposure
TRAIL PHOTOS
LOCAL SERVICES
DIRECTIONS TO TRAILHEAD
Cove Wash Trailhead – From I-15 Exit 6 turn north on Bluff Street. Turn left on Sunset Blvd. Continue on Sunset Blvd as it turns into Santa Clara Drive. Turn left on Gates Lane (just before reaching the Jacob Hamblin Home on the right). Cross the river and at 0.4 miles turn left (leaving the pavement). Note that the road from this point is steep and rocky, and can be eroded. At 0.7 miles turn right (at sign for Reserve). At 0.7 miles turn right (at sign for Reserve). Pass the water tank, and at 1.3 miles turn right (at sign for reserve). Follow the road around to the left and park in the trailhead at 1.5 miles.
Suicidal Tendencies is accessed off of Sidewinder after Precipice.  Once parked, hikers must walk Precipice and Sidewinder for about 4.5 miles before reaching sign signaling the beginning of Suicidal Tendencies.
The link will only direct to Clary Hills Dr.  From there, enter dirt road and follow directions about until Cove Wash Trailhead.  The dirt road is rocky and may not be suitable for all vehicles.
FLORA AND FAUNA
Plants: Typical plant life for Southern Utah lowland hiking.
Animals: Typical animal life for Southern Utah lowland hiking.
TRAIL REPORT
Coming Soon.
ABOUT THE AUTHOR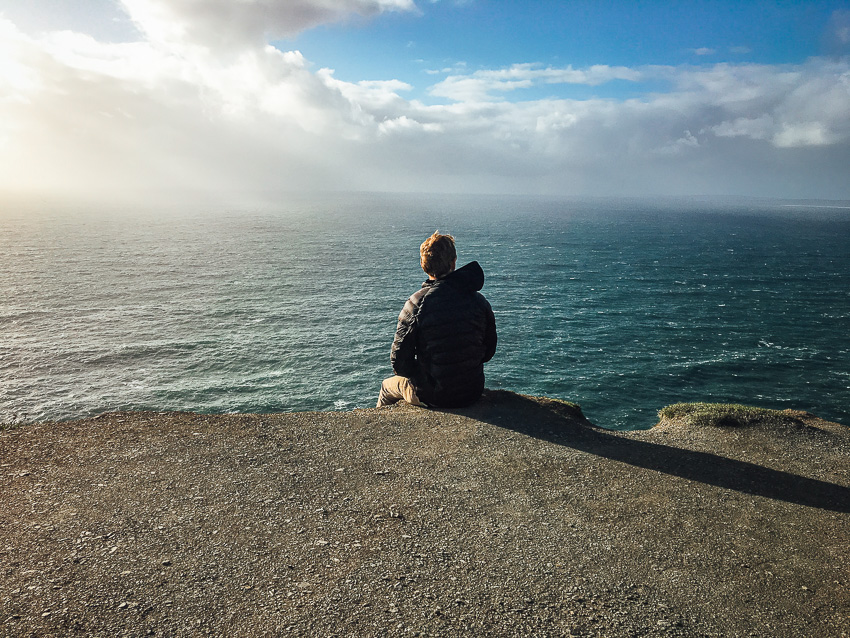 Spencer McMullin
Spencer McMullin is originally from Connecticut but has deep ties to the Southern Utah area.  His passion for adventure and photography has lead him to HikeStGeorge.