SNOW CANYON OVERLOOK TRAIL – Dammeron Valley, UT
Difficulty Level: Moderate
Distance: 4.7 miles
TRAIL SUMMARY
Snow Canyon Overlook Trail is part of the Red Mountain Trail system and is accessed from the same trail head in Dammeron Valley.  Although only 15 miles from downtown St George, Dammeron Valley is just shy of a 2,000 ft elevation gain, so it is cooler and provides different flora and fauna from the typical St George hike. This provides a unique experience for your next adventure! This trail is easy to moderate, with some sandy patches. The overlook is worth every step! You can see all the way through Snow Canyon, past St George, out to the Arizona Strip. Put Snow Canyon Overlook on your list for your next trip to St George!
TRAIL DETAILS
DIFFICULTY LEVEL
Moderate
ROUND TRIP LENGTH
4.7 miles
AVERAGE HIKE TIME
2-3 hours
PROPERTY MANAGEMENT
BLM, Red Cliffs Desert Reserve
DISTANCE FROM ST GEORGE
15 Miles (20 minutes driving)
RESTROOM FACILITIES
Vault Toilets at Trailhead
HIKE TYPE
Out & Back, Night Hike, Overnight Backpack
BEST TIME OF THE YEAR TO HIKE
Spring, Fall, Winter
BEST TIME OF THE DAY TO HIKE
Morning, Afternoon
PERMIT INFORMATION
No Permit Required
WATER SOURCES AVAILABLE
No Water Sources Available
CAMP SITES
Dispersed Camping Available
TRAIL CONDITIONS
Dirt Single Track, Sandy, Rocky
SUN EXPOSURE
Full Sun Exposure
DIRECTIONS TO TRAILHEAD
Directions to Trailhead. From St George, head north on Bluff Street for about 13 miles and before you head down the hill into Dammeron Valley look to the left and you will see a parking area and trail head. There is not a sign on before the turn off, so watch for the opportunity to turn left into the parking area. Pull in and park in the appropriate area for your vehicle (some parking stalls are for trucks with horse trailers). Enjoy the hike!
FLORA AND FAUNA
Plants: Typical plant life for Southern Utah lowland hiking.
Animals: Typical animal life for Southern Utah lowland hiking.
TRAIL REPORT
Information Coming
ABOUT THE AUTHOR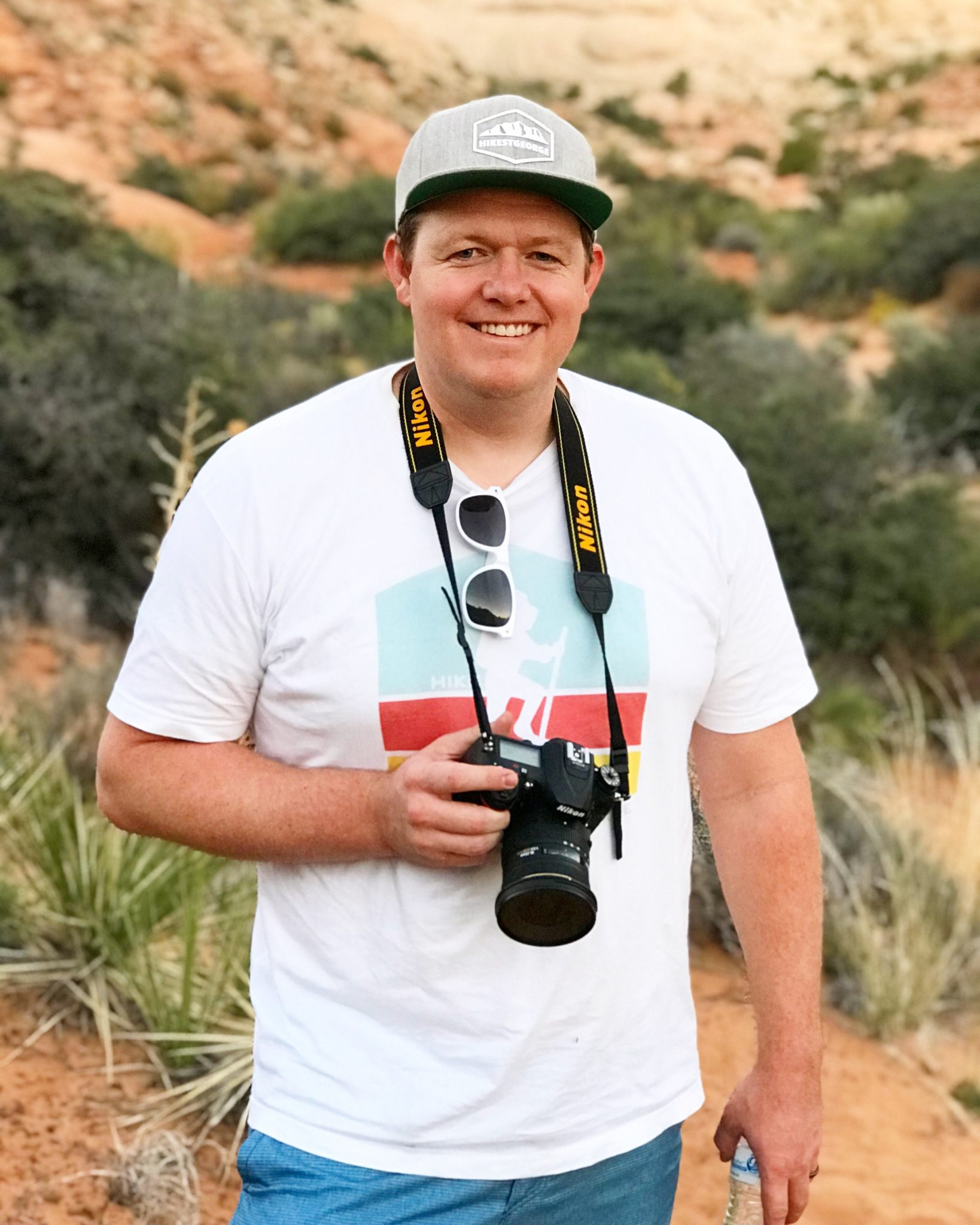 Tim LeBaron
HikeStGeorge is a project that began as a seedling for Tim LeBaron in the early part of 2008, but really didn't begin to blossom until the latter part of 2011. The original idea behind the site was to bring to light all of the harder to find, or "less known" hidden gems of the area. It was more of a pet project than anything. As excitement about the site began to spread, there was more of a push to develop information about all hikes in the Southern Utah Region.