BUTTERFLY TRAIL – SNOW CANYON STATE PARK
Difficulty Level: Moderate
Distance: 1.2 miles (2 miles to West Canyon Overlook)
TRAIL SUMMARY
The Butterfly Trail is one of the most overlooked trails in Snow Canyon. This trail is advertised more as a connector trail than anything, but it really can and does stand on its own! After parking, head down the Petrified Dunes Trail and continue West where the Petrified Dunes Trail turns south. The trail drops down and follows along a huge petrified dune until if finally climbs up and turns west again. You will feel like the only person in the Park on this trail. The views are fantastic as you look up and down the canyon. Eventually this trail connects with the Lava Flow Trail, where you can turn around or follow down to the West Canyon Overlook (adds another .8 miles round trip). This is a great trail to take your family on, even if you don't hike the whole trail. The views and colors on this hike will not disappoint!
TRAIL DETAILS
DIFFICULTY LEVEL
Moderate
ROUND TRIP LENGTH
1.2 miles (2 miles to West Canyon Overlook)
AVERAGE HIKE TIME
40 mins
PROPERTY MANAGEMENT
Red Cliffs Desert Reserve, Snow Canyon State Park
DISTANCE FROM ST GEORGE
11.5 Miles (25 minutes driving)
RESTROOM FACILITIES
Flushing Toilets at Ranger Station/Lodge
BEST TIME OF THE YEAR TO HIKE
Spring, Fall, Winter
BEST TIME OF THE DAY TO HIKE
Morning, Afternoon
PERMIT INFORMATION
No Permit Required
WATER SOURCES AVAILABLE
No Water Sources Available, Water Available at Ranger Station/Lodge
CAMP SITES
No Camping Available on Trail, Camping Available only in Designated Camping Area
TRAIL CONDITIONS
Dirt Single Track, Rocky
SUN EXPOSURE
Full Sun Exposure
DIRECTIONS TO TRAILHEAD
Get Directions to Trailhead. From St George, head north on Bluff Street and take exit to Red Hills Pkwy/Snow Canyon Pkwy. Turn left onto Snow Canyon Pkwy and travel 3.2 miles until you come to a traffic circle. Proceed through the circle and continue 0.7 miles. At the next traffic circle take the first exit onto Snow Canyon Dr. In 3.6 miles (after passing through the main gate) the parking lot for the trail head will be on your left.
FLORA AND FAUNA
Plants: Typical plant life for Southern Utah lowland hiking.
Animals: Typical animal life for Southern Utah lowland hiking.
TRAIL REPORT
ABOUT THE AUTHOR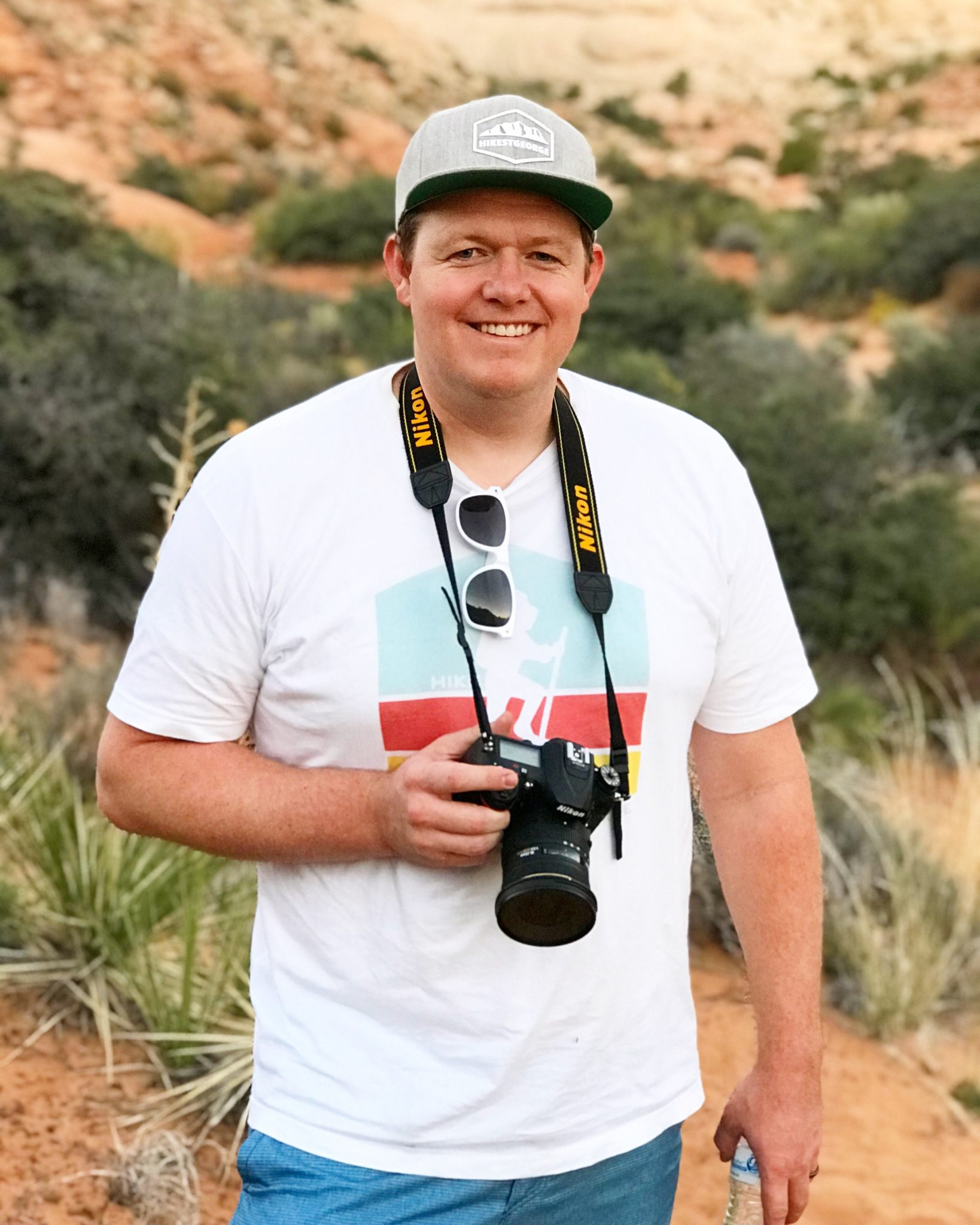 Tim LeBaron
HikeStGeorge is a project that began as a seedling for Tim LeBaron in the early part of 2008, but really didn't begin to blossom until the latter part of 2011. The original idea behind the site was to bring to light all of the harder to find, or "less known" hidden gems of the area. It was more of a pet project than anything. As excitement about the site began to spread, there was more of a push to develop information about all hikes in the Southern Utah Region.