Black Gulch - Red Cliffs Desert Reserve
Difficulty Level: Strenuous
Distance: 3.5 miles round-trip
TRAIL SUMMARY
Black Gulch is labeled as a trail by the Red Cliffs Desert Reserve but the path is not marked or clear.  The trail is named after the gulch it follows as it connects Lange's Dugway trail and Winchester trail.  Without the proper footwear or ability, this hike is almost impossible.  Hikers climb over large rocks occasionally dropping from heights.  Impressive rock formations and some abandoned cars are found along the path.  Watch weather to avoid flash floods.  Black Gulch could be a great place to explore with a dog but this hike is for the adventurous.  For this reason, hikers need to be prepared for a strenuous hike.
TRAIL DETAILS
DIFFICULTY LEVEL
Strenuous
ROUND TRIP LENGTH
3.5 miles round-trip
PROPERTY MANAGEMENT
BLM, Red Cliffs Desert Reserve
DISTANCE FROM ST GEORGE
9.1 miles (19 mins driving)
RESTROOM FACILITIES
No Restroom Available
BEST TIME OF THE YEAR TO HIKE
Spring, Fall, Winter
BEST TIME OF THE DAY TO HIKE
Morning, Afternoon
PERMIT INFORMATION
No Permit Required
WATER SOURCES AVAILABLE
No Water Sources Available
CAMP SITES
No Camping Available on Trail
TRAIL CONDITIONS
Dirt Single Track, Slick Rock, Sandy, Rocky
SUN EXPOSURE
Partial Sun Exposure
TRAIL PHOTOS
LOCAL SERVICES
DIRECTIONS TO TRAILHEAD
Directions to Trailhead:  From St George, head north on S 700 E toward E 600 S.  Turn right onto St George Blvd.  At the intersection, turn left onto N 1000 E then turn right onto E Red Hills Pkwy at the light.  After 0.9 miles, turn left onto Cottonwood Springs Rd.  Continue straight as road turns into Old Dump Rd and keep a left when road bends.
The Black Gulch trailhead and parking will be on the right after about 5 miles.  There is a parking lot at the trailhead with multiple places to parking.  Access to the trail is found across the street.  The trail for Black Gulch begins at the mouth of the valley after about 700 feet.
Important: Old Dump Rd is becomes a dirt road.
FLORA AND FAUNA
Plants: Typical plant life for Southern Utah lowland hiking.
Animals: Typical animal life for Southern Utah lowland hiking.
TRAIL REPORT
This hike is for the adventurous.  Black Gulch might not even be considered a trail anymore.  The hike is on Red Cliffs Desert Reserve maps and websites but there was no real sign of a path.
ABOUT THE AUTHOR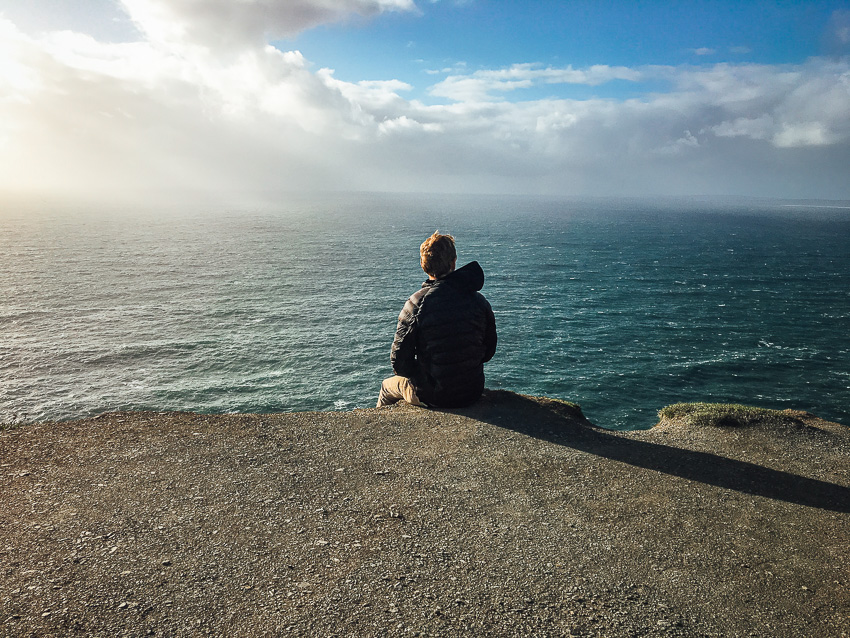 Spencer McMullin
Spencer McMullin is originally from Connecticut but has deep ties to the Southern Utah area.  His passion for adventure and photography has lead him to HikeStGeorge.