WEEPING ROCK, ZION NATIONAL PARK, Springdale, UT
Difficulty Level: Easy
Distance: .5 miles
TRAIL SUMMARY
Weeping Rock is a delightful hike for adventurers of all ages! The trail can be a bit steep in some areas, but it is a short climb to an exciting overhang that "weeps" even in the dry Southern Utah summers! You don't want to miss this hike, and your kids will be fascinated by this crying rock face, and hanging ferns that grow from the rock wall. Early, wet springs will afford you a chance at seeing the waterfall running to a nice clear pool below Weeping Rock. The trail is paved the entire way and is stroller accessible. Although short, this will be one of the more memorable trips for your family!
TRAIL DETAILS
ROUND TRIP LENGTH
.5 miles
AVERAGE HIKE TIME
.5 hours
PROPERTY MANAGEMENT
Zion National Park
DISTANCE FROM ST GEORGE
50 Miles (1 hour 10 minutes driving)
RESTROOM FACILITIES
Vault Toilets at Trailhead
BEST TIME OF THE YEAR TO HIKE
Great Year Round
BEST TIME OF THE DAY TO HIKE
Any Time
PERMIT INFORMATION
No Permit Required
WATER SOURCES AVAILABLE
No Water Sources Available, Water Available at Ranger Station/Lodge
CAMP SITES
No Camping Available on Trail, Camping Available only in Designated Camping Area
TRAIL CONDITIONS
Concrete
SUN EXPOSURE
Partial Sun Exposure
DIRECTIONS TO TRAILHEAD
Directions to Trailhead. From St George, head north on I-15 for about 18 miles and take exit 27 to Toquerville. Turn right on UT-17 and follow it for 6 miles. Turn left onto UT-9 and follow it for approximately 20 miles until you come to the park entrance. If parking is full inside the park, you can park in the town of Springdale and ride the shuttle up to the park. If you visit the park during the time the shuttles aren't running, continue into the park for a couple of miles and turn left onto Floor of the Valley Road and continue for 4 miles. Parking and the trailhead will be on the right.
FLORA AND FAUNA
Plants: Typical plant life for Southern Utah lowland hiking.
Animals: Typical animal life for Southern Utah lowland hiking.
TRAIL REPORT
Information Coming
ABOUT THE AUTHOR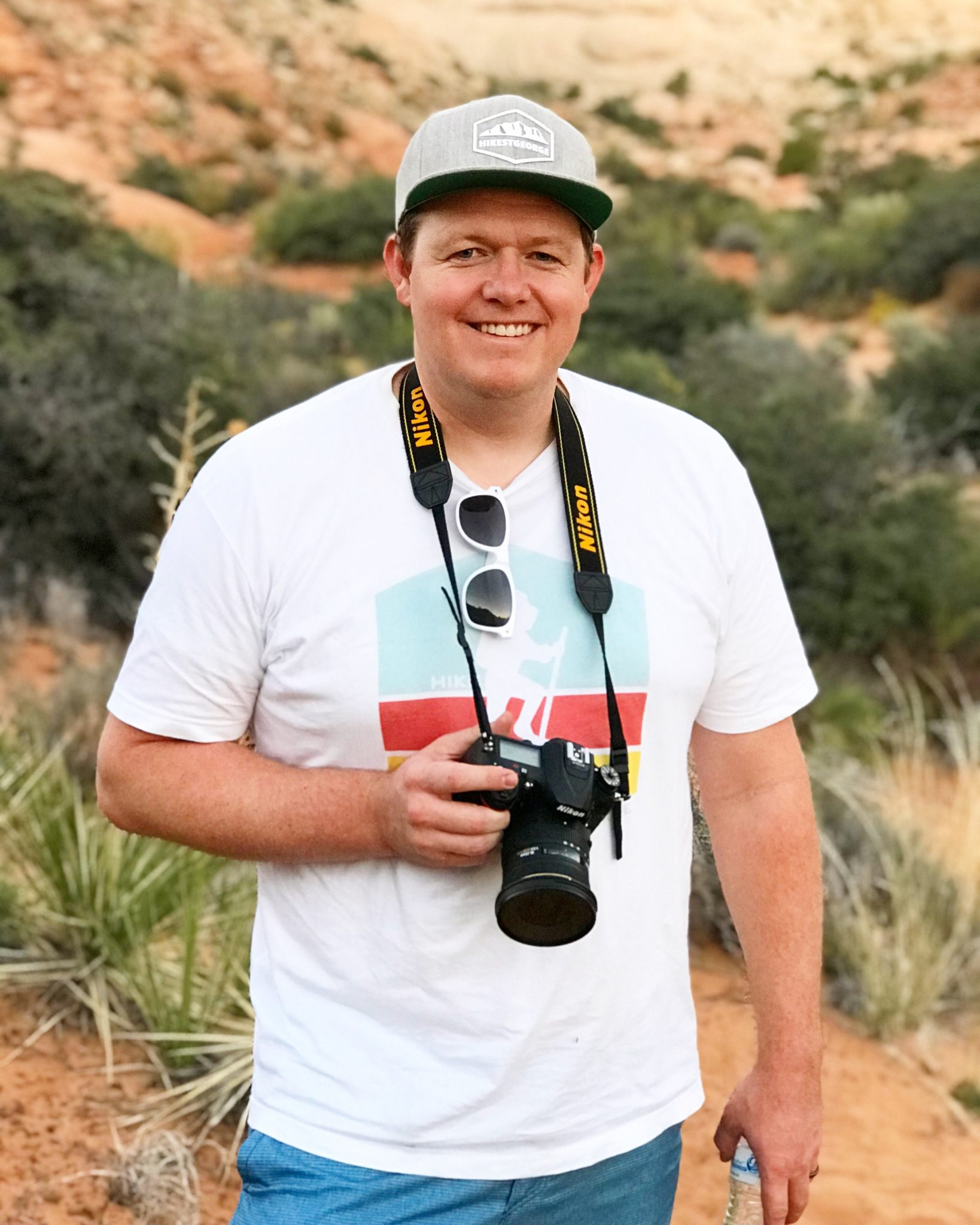 Tim LeBaron
HikeStGeorge is a project that began as a seedling for Tim LeBaron in the early part of 2008, but really didn't begin to blossom until the latter part of 2011. The original idea behind the site was to bring to light all of the harder to find, or "less known" hidden gems of the area. It was more of a pet project than anything. As excitement about the site began to spread, there was more of a push to develop information about all hikes in the Southern Utah Region.