Aspiration Trail
Difficulty Level: Moderate
Distance: 1.4 miles round-trip
TRAIL SUMMARY
NOTE: The original path for Aspiration Trail has been modified at the request of the land owners, but most of the trail remains the same.
Aspiration Trail is becoming one of the most popular hikes in St. George, and for good reason. Along the path are hundreds of colorful rocks painted by individuals to express personalities and to motivate hikers. There is not a trailhead or any official markers on the trail, but the path is very clear. A United States flag can be seen at the top of the hill throughout the hike which marks the viewpoint as well as where the trail leads. The single dirt path has a strong incline and a few big steps which is why the hike is classified as easy-to-moderate. Though classified as easy-to-moderate, this is a great hike for families (not a hike for strollers). The path does occasionally fork as it winds up the the hill but is easy to follow as everything eventually connects. Some rocks even give advise on the forks. This hike has full sun exposure and can be difficult if not properly prepared. Bring plenty of water. While it is part of the experience, carrying a big rock up the hill can be very challenging. Please respect the rocks placed by others and always consider nature. Following trail guidelines, Aspiration Trail is dog friendly and a great place to walk a dog.
TRAIL DETAILS
DIFFICULTY LEVEL
Moderate
ROUND TRIP LENGTH
1.4 miles round-trip
PROPERTY MANAGEMENT
St George City
DISTANCE FROM ST GEORGE
5 miles (9 mins driving)
RESTROOM FACILITIES
No Restroom Available
BEST TIME OF THE YEAR TO HIKE
Great Year Round
BEST TIME OF THE DAY TO HIKE
Morning, Evening
PERMIT INFORMATION
No Permit Required
WATER SOURCES AVAILABLE
No Water Sources Available
CAMP SITES
No Camping Available on Trail
TRAIL CONDITIONS
Dirt Single Track, Rocky
SUN EXPOSURE
Full Sun Exposure
DIRECTIONS TO TRAILHEAD
Finding the trail can be confusing as there are two common entrances. The more popular entrance is accessed off of Pioneer Road. Hikers can park on the curb near Calvary Chapel then cross to the side of the street with a "RV Storage" sign. There is a dirt road along the RV Storage wall that leads to the towards the highway. A short tunnel allows hikers to easily go under highway and access trail entrance. There are some painted rocks that with directions that can be used for reference.
*See pictures and tracks below for reference regarding this entrance.
Hikers can park and access a part of the trail through Astragulus Drive, but this entrance starts about 0.3 miles into the other entrance.
Directions to Pioneer Road: Follow S 700 E and S Main St to Bluff St. Turn left onto Bluff St and use the right 2 lanes to merge onto I-15 S via the ramp to Las Vegas. Take exit 4 for Brigham Road and keep left to continue onto Pioneer Rd. Continue on Pioneer Rd for 1.5 miles.
Directions to Astragulus Drive: Get on I-15 S from S 700 E and S Main St. Continue on I-15 S to Black Mountain Drive. Take exit 1 from UT-7 E/Southern Pkwy. Turn onto Astragalus Drive.
FLORA AND FAUNA
Plants: Typical plant life for Southern Utah lowland hiking.
Animals: Typical animal life for Southern Utah lowland hiking.
TRAIL REPORT
Aspiration Trail is an outdoor project created by Kevin and Anne Hanson. Their inspiration came from their desire to help parents find activities to do together with their kids. This hike ultimately bring families closer together. Many families have enjoyed decorating rocks, hiking up the path, and placing their message among the thousands of other painted rocks. At the summit, a wood sign surrounded by hundreds of colorful rocks reads, "Congratulations! You have reached the summit. Please leave a rock on our monument signifying your achievement." This rare sight is worth the climb to the top. Many leave feeling accomplished and unified with the shared experience of everyone else.
Visit aspirationrocks.com for more updates.
ABOUT THE AUTHOR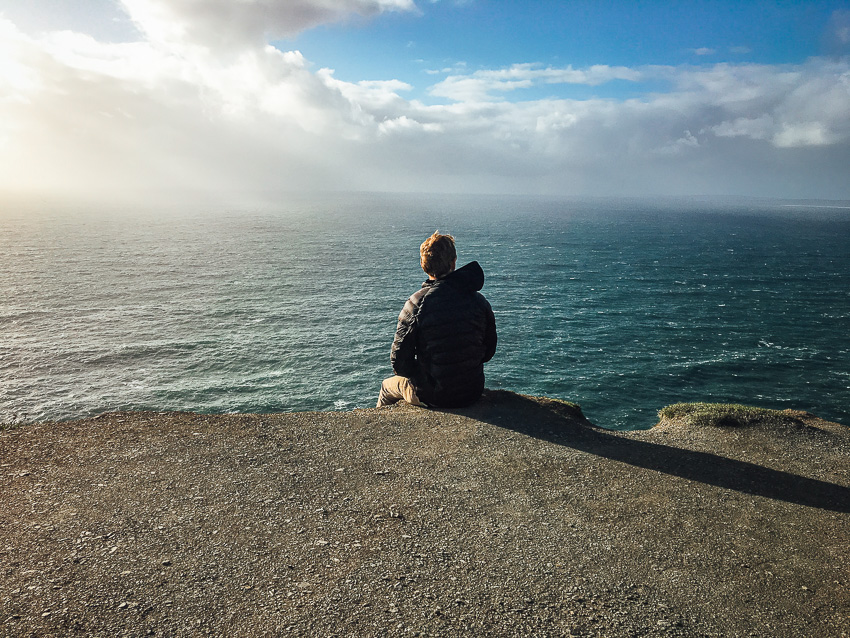 Spencer McMullin
Spencer McMullin is originally from Connecticut but has deep ties to the Southern Utah area.  His passion for adventure and photography has lead him to HikeStGeorge.