TOQUERVILLE FALLS, Toquerville, UT
Difficulty Level: Easy
Distance: 11 miles from Toquerville, Spring Creek turn off
TRAIL SUMMARY
Toquerville Falls is an oasis in the desert that is best found by truck, SUV, or ATV. The road is rough, but well worth the trip.  The views are spectacular on the drive, and the waterfalls are great to look at and play in. The area is clean and great for families. This is not much of a hike, but by request and because of the popularity of the location, I decided to put up an official post about it. You won't be sorry you made the trip!
TRAIL DETAILS
ROUND TRIP LENGTH
11 miles from Toquerville, Spring Creek turn off
AVERAGE HIKE TIME
45 mins – 1 hour roundtrip
DISTANCE FROM ST GEORGE
29 Miles (30 minutes driving)
RESTROOM FACILITIES
No Restroom Available
BEST TIME OF THE YEAR TO HIKE
Spring, Summer, Fall
BEST TIME OF THE DAY TO HIKE
Any Time
PERMIT INFORMATION
No Permit Required
WATER SOURCES AVAILABLE
La Verkin Creek (only drink if purified and filtered) Drinking not recommended
CAMP SITES
Dispersed Camping Available
TRAIL CONDITIONS
Dirt Single Track, Stream/River
SUN EXPOSURE
Full Sun Exposure
DIRECTIONS TO TRAILHEAD
Directions to Trailhead. From St George, head north on I-15 for about 20 miles and take exit 27 to Toquerville UT-17 S/UT-228. Head south for 2.6 miles and take a left onto Spring Dr. Follow Spring Dr for 3.6 miles and the road will fork – take the right fork and continue for about 2 miles and you will turn off the road to the right and head over to the falls (you will have seen them by now).
FLORA AND FAUNA
Plants: Typical plant life for Southern Utah lowland hiking.
Animals: Typical animal life for Southern Utah lowland hiking.
TRAIL REPORT
ABOUT THE AUTHOR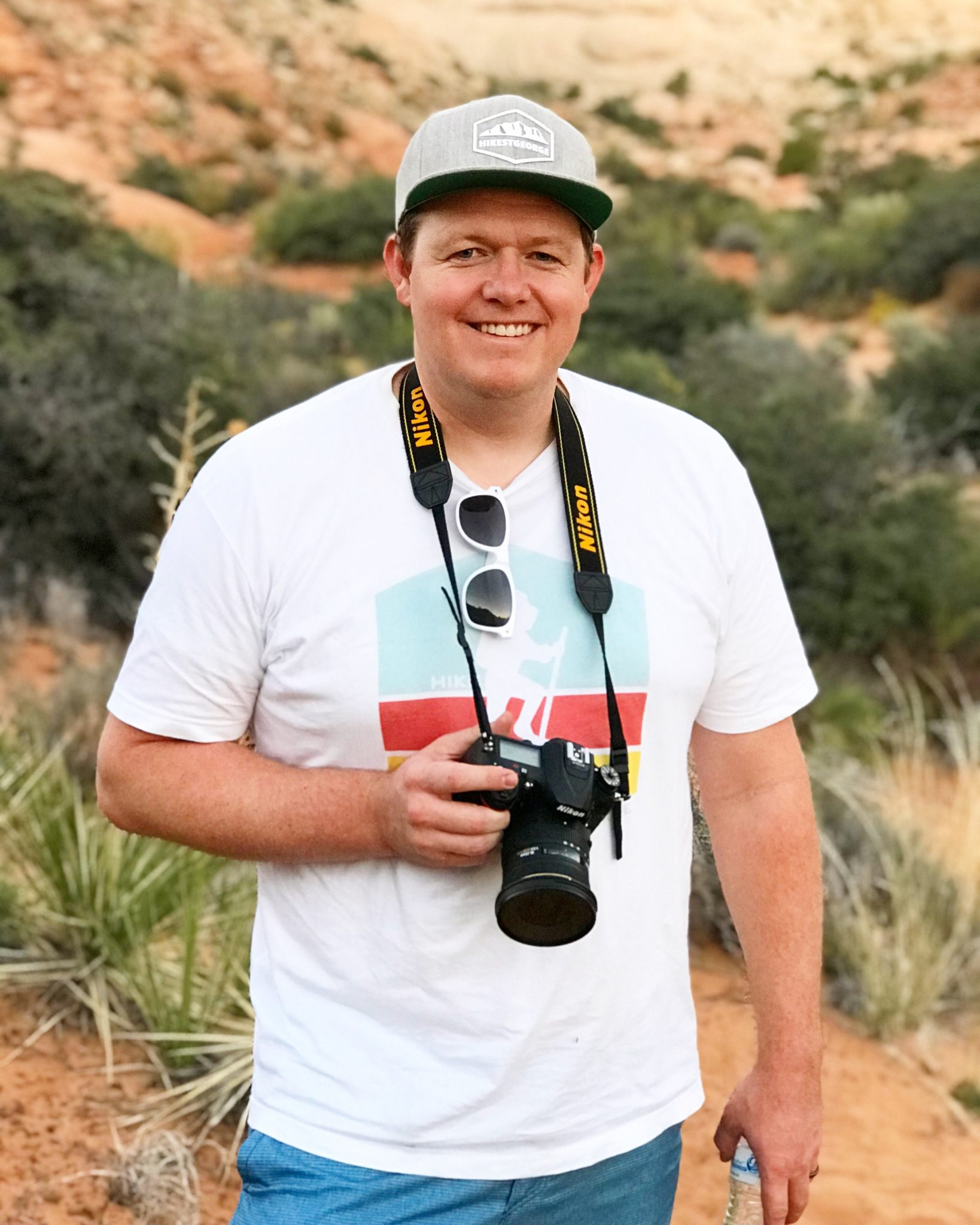 Tim LeBaron
HikeStGeorge is a project that began as a seedling for Tim LeBaron in the early part of 2008, but really didn't begin to blossom until the latter part of 2011. The original idea behind the site was to bring to light all of the harder to find, or "less known" hidden gems of the area. It was more of a pet project than anything. As excitement about the site began to spread, there was more of a push to develop information about all hikes in the Southern Utah Region.