You are here: Home / SHINOB KIBE TRAIL – Washington, UT
SHINOB KIBE TRAIL – Washington, UT
Difficulty Level: Moderate
Distance: 1.4 miles round-trip
TRAIL SUMMARY
The Shinob Kibe Trail is one less traveled, but brings a great reward! Although the trail starts in the heart of the bustling community below, it has a very secluded nature, and once you reach the top of the plateau, it feels like you have left everything behind. Shinob Kibe (pronounced shin-o-bee kai-bee) is named after a Paiute deity who was considered to be a local protector for the tribe. The mesa was a sacred place for the local Paiute's and its name means Great Spirit (Shinob) Mountain (Kibe). It was a place of refuge from attacks from the neighboring Navajo tribe that would capture women and children and use them as slaves. Hikers can still find an ancient medicine wheel near the summit. (As with all ancient sites and artifacts, please leave this site undisturbed. Observe it from a distance and appreciate the ability to enjoy the natural history.)
This mesa is special for another, more modern, reason. Before airplanes were equipped with the sophisticated instruments they have now, pilots would use landmarks to help navigate. This peak houses one of the three old cement aviation navigation arrows that can be found in the St George area. These arrows were used to guide pilots on the mail routes from Los Angeles to Salt Lake City. Others like it can be found throughout the country. These are a fun piece of forgotten and little known history!
This trail takes you up a fairly quick elevation gain, which can be difficult for some hikers. Just take it slow and mind the little ones as you get closer to the top, as the trail narrows and there are some steep drop offs. When you get to the top, make sure to sign the guest sign in by the navigation arrow!
***Update 11/20/18*** The private land owner just off Paiute Dr has closed the access from the pavement to dirt with a gate. Hikers can still access the trail by going around the gate to the left. Updates on trail status can be found on this Facebook page as well.
TRAIL DETAILS
DIFFICULTY LEVEL
Moderate
ROUND TRIP LENGTH
1.4 miles
AVERAGE HIKE TIME
45 mins
DISTANCE FROM ST GEORGE
6 Miles (15 minutes driving)
RESTROOM FACILITIES
No Restroom Available
BEST TIME OF THE YEAR TO HIKE
Spring, Fall, Winter
BEST TIME OF THE DAY TO HIKE
Morning, Afternoon, Evening
PERMIT INFORMATION
No Permit Required
WATER SOURCES AVAILABLE
No Water Sources Available
CAMP SITES
No Camping Available on Trail
TRAIL CONDITIONS
Dirt Single Track
SUN EXPOSURE
Full Sun Exposure
TRAIL PHOTOS
WHAT'S NEARBY
DIRECTIONS TO TRAILHEAD
Directions to Trailhead. From St George, head north on I-15 for about 2 miles and take exit 10 to Washington. Turn right onto Green Springs Dr and then left onto Telegraph Street. Continue on Telegraph for 1.5 miles and turn right onto 300 East. Follow for about 2 miles and turn left onto Indian Springs Dr. Take an immediate left onto Red River Dr and follow for about a half mile. Turn left onto Pocahontas Dr and then another left onto Uintah Dr. Uintah hooks around and turns into Paiute. Follow to the end of the paved road and you will continue onto the dirt road for a couple hundred feet. Park here and follow the trail up the hill.
FLORA AND FAUNA
Plants: Typical plant life for Southern Utah lowland hiking.
Animals: Typical animal life for Southern Utah lowland hiking.
TRAIL REPORT
Information Coming
ABOUT THE AUTHOR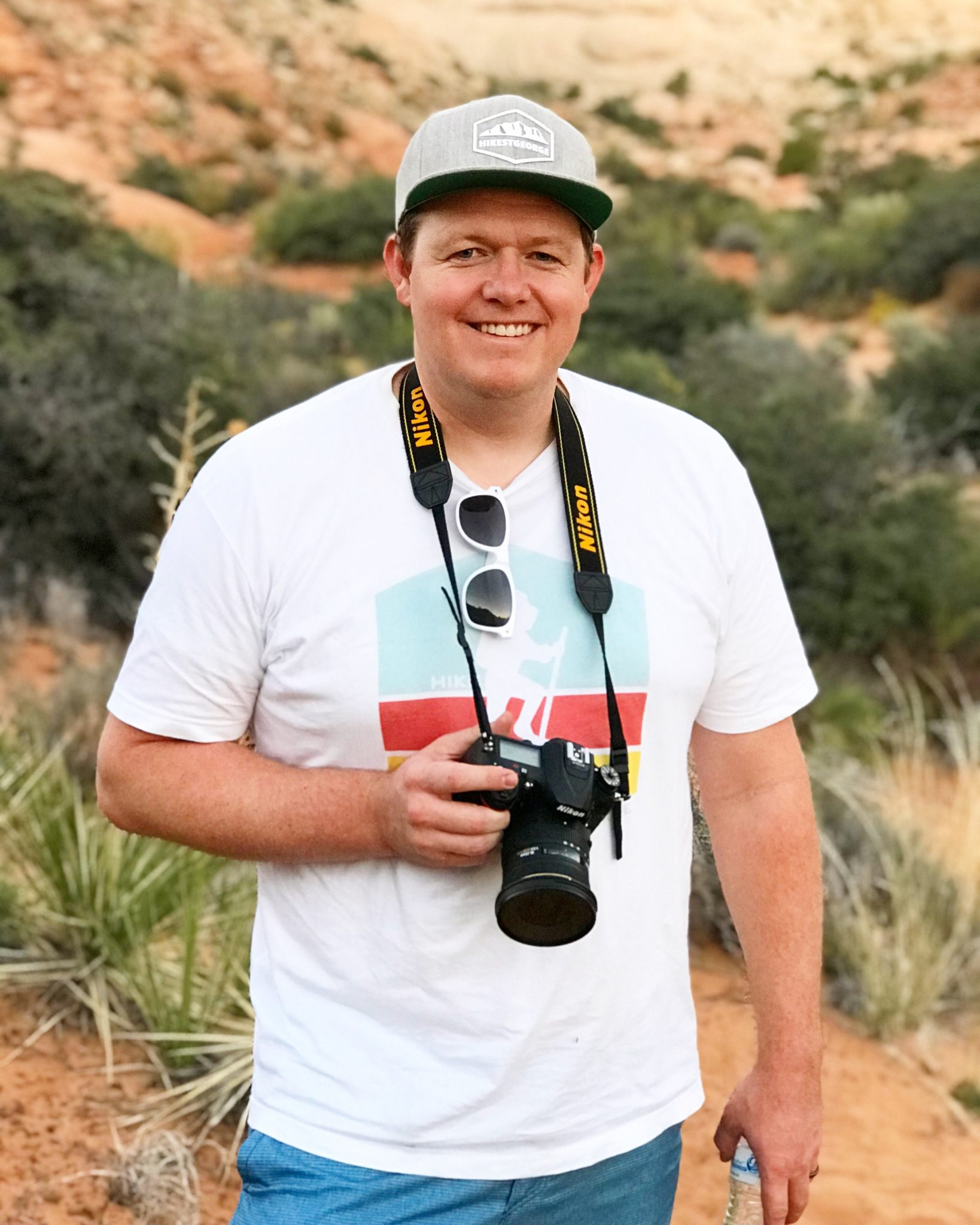 Tim LeBaron
HikeStGeorge is a project that began as a seedling for Tim LeBaron in the early part of 2008, but really didn't begin to blossom until the latter part of 2011. The original idea behind the site was to bring to light all of the harder to find, or "less known" hidden gems of the area. It was more of a pet project than anything. As excitement about the site began to spread, there was more of a push to develop information about all hikes in the Southern Utah Region.